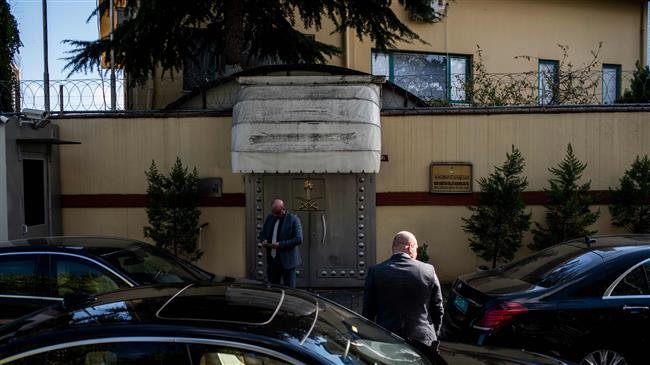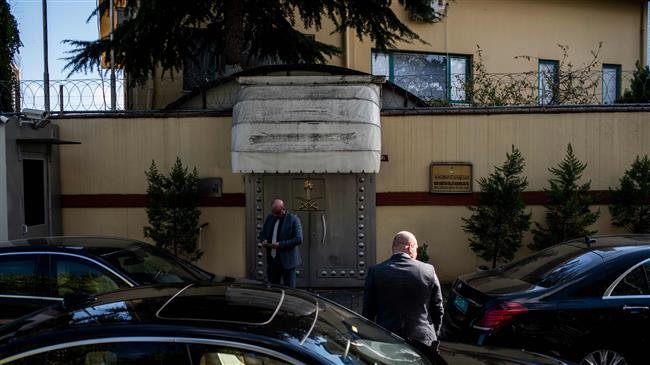 Turkey has summoned Saudi Arabia's ambassador to Ankara for the second time in less than a week and asked for permission to search the kingdom's consulate for dissident journalist Jamal Khashoggi who has disappeared since visiting the mission.
Khashoggi went missing on Tuesday after entering the Saudi consulate in Istanbul. An adviser to Turkish President Recep Tayyip Erdogan said on Sunday that he believed Khashoggi had been killed at the Saudi consulate.
A Turkish official said on Monday Saudi Arabia's envoy to Ankara had been summoned to the Foreign Ministry.
"It has been conveyed to him that we expect full coordination in the investigation process," the ministry said.
Khashoggi, an outspoken critic of the Saudi government, had been living in self-imposed exile in the United States since 2017, when Saudi authorities launched a massive crackdown on dissent. He was seeking to secure documentation for his forthcoming marriage when he entered the Saudi consulate in Istanbul on Tuesday.
The Washington Post urges the US to "demand answers" from Saudi Arabia about the disappearance of dissent journalist Jamal Khashoggi.
His fiancée waited outside the consulate for hours without hearing from him, prompting her to report his disappearance to Istanbul police. Ankara says there is no proof he left the diplomatic mission.
On Saturday, Turkish sources told Reuters that Turkish authorities believed Khashoggi had been killed inside the consulate, in what they described as the intentional targeting of a well-known critic of the Persian Gulf kingdom's rulers.
President Erdogan said on Sunday that he was personally following the case which has placed the two countries on a diplomatic collision course.
Ankara and Riyadh already remain at odds on the Saudi-led blockade of Qatar and the status of the Muslim Brotherhood and the 2013 military coup in Egypt.
Turkish officials have said Khashoggi was tortured, then killed and his body smuggled out of the consulate, all under the nose of local agencies.
With Turkish intelligence officials preparing to table their findings, a conclusion that the kingdom's agents had murdered the dissident in Istanbul would be significant. But time will show to what length Ankara is ready to go and rock the boat in the spat.