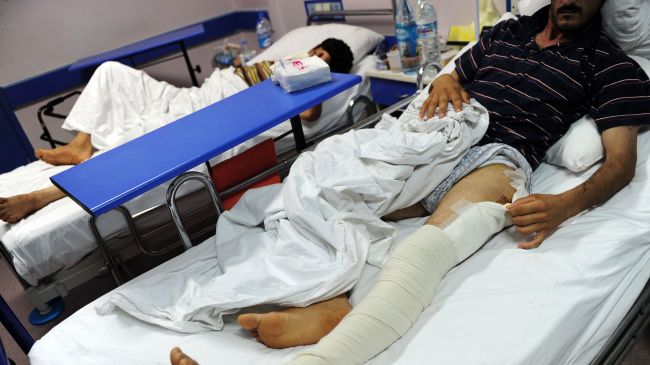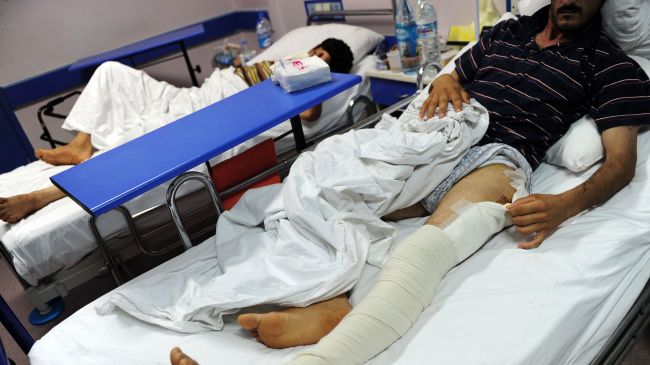 Turkish authorities are engaged in trafficking body organs of injured Syrians that are taken to Turkey for treatment, a report says.
Syria's official news agency SANA cited a report by Lebanese newspaper Ad-Diyar published on Saturday that Turkish authorities transfer young injured Syrians to certain hospitals in the Turkish cities of Antakya and Iskenderun.
The report added that the Turks leave the injured Syrians alone to die after their body organs are removed in the hospitals. The dead are later sent to the Syrian border region to be buried.
Turkish doctors have confirmed that out of 62,000 injured Syrian civilian and military people who were transported into Turkey, body organs of over 15,600 of them were excised and their bodies were sent back into Syria to be buried, Ad-Diyar stated.
Turkish officials have made no comments over the issue so far.
The Lebanese newspaper also states that the body organs including livers, kidneys and hearts are given to people waiting for treatment in Turkey.
Ad-Diyar said European scientific websites acknowledged that body organ transplantation operations had increased in Turkey over the past two years, since the beginning of the crisis in Syria.
The Syrian government says the chaos that began over two years ago is being orchestrated from outside the country.
Several international human rights organizations have said the militants are committing war crimes in Syria.