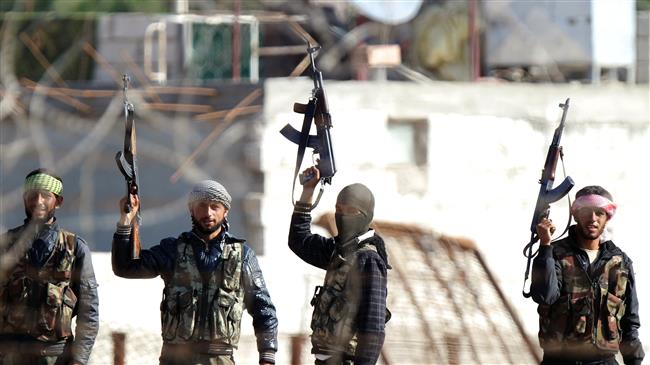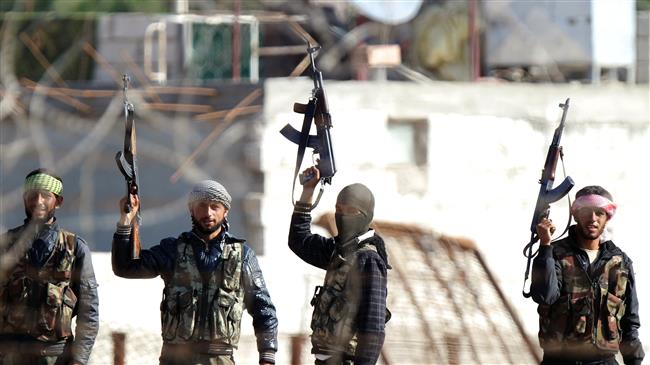 Turkey and the United States are taking the final steps to finalize an agreement to equip and train militants fighting against the Syrian government.
Thousands of militants are planned to be covered by a program which is expected to start later in January concurrent with similar programs in Jordan and Saudi Arabia.
According to anonymous sources in Turkey's Foreign Ministry, the two sides have reportedly agreed to cooperate on a three-year schedule to train the militants.
Since nearly four years ago, Turkey and the US have spared no effort in supporting the armed militancy against the Syrian President Bashar al-Assad. The new deal, which is to train the so-called moderate militants, seems to be another show of support for terrorists operating in Syria.
Unidentified sources in the US government have denied any deadline has been set to finalize the deal with Turkey, saying that the two sides are still discussing the details.
Washington is currently at odds with Turkey over Ankara's reluctance to contribute to the US-led air strikes against ISIL in Iraq and parts of Syria. Turkey says it wants Assad removed from power as the main precondition for its participation in the operations.