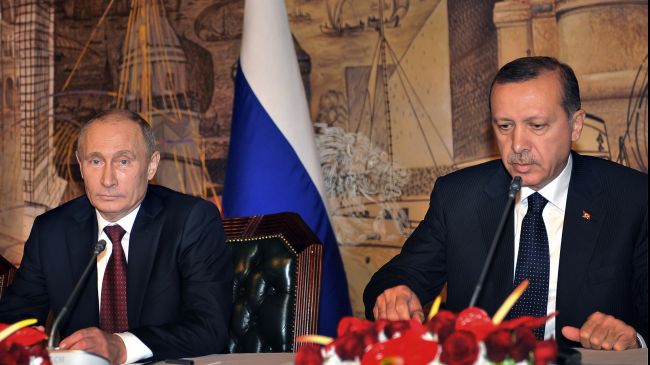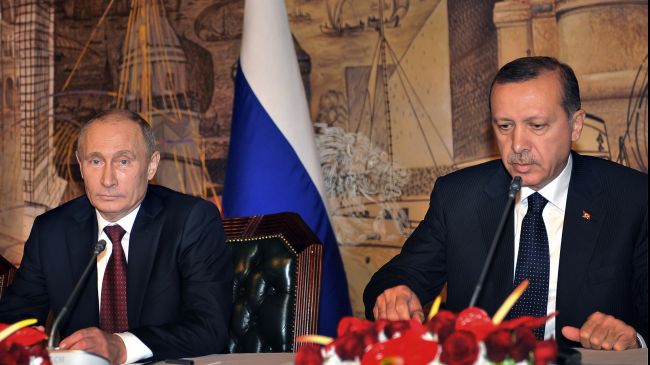 Prime Minister Recep Tayyip Erdogan says Turkey will continue buying natural gas from Iran despite the sanctions imposed on the Islamic Republic by the West.
Erdogan made the remarks during a joint press conference with Russian President Vladimir Putin in Istanbul on Monday.
"We have always told officials that the issue is of strategic importance to us and we couldn't comply with the sanctions," the Turkish prime minister said.
Turkey also imports oil from Iran.
Putin said Russia would not abide by the illegal sanctions on Iran.
At the beginning of 2012, the US and the European Union imposed new sanctions on Iran's oil and financial sectors with the goal of preventing other countries from purchasing Iranian oil and conducting transactions with the Central Bank of Iran.
The illegal US-engineered sanctions were imposed based on the unfounded accusation that Iran is pursuing non-civilian objectives in its nuclear energy program.
Iran rejects the allegations, arguing that as a committed signatory to the nuclear Non-Proliferation Treaty (NPT) and a member of the International Atomic Energy Agency (IAEA), it has the right to use nuclear technology for peaceful purposes.
In addition, the IAEA has conducted numerous inspections of Iran's nuclear facilities but has never found any evidence showing that Iran's civilian nuclear program has been diverted to nuclear weapons production.