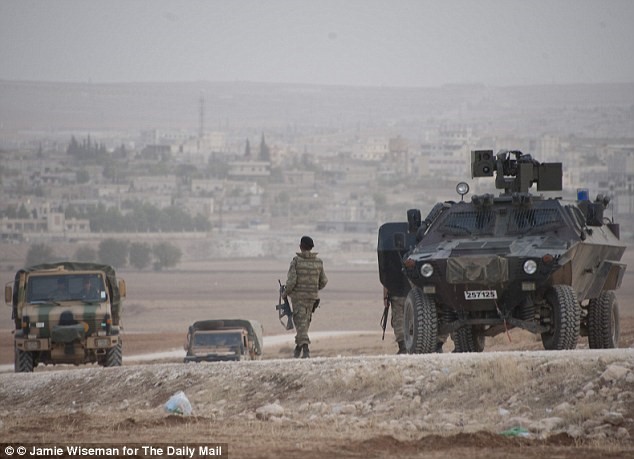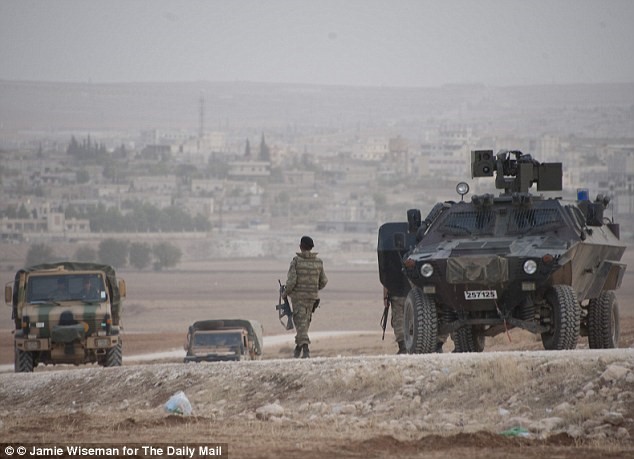 Turkey is planning to invade Syria after discovering "hidden preparations of armed forces".
Moscow says has 'reasonable grounds' to suspect that Turkey is making intensive preparations for a military invasion of neighboring Syria.Images of a checkpoint on the border between the Turkish town of Reyhanli and the town of Sarmada in Syria taken in late October and late January show a buildup of transportation infrastructure.
The Russian military says the infrastructure could be used for moving in troops, ammunition and weapons, spokesman Major General Igor Konashenkov said in a statement.
He said these were among growing signs of 'hidden preparation' of the Turkish armed forces for active actions on the territory of Syria.
"During wartime, in such a way the transport infrastructure is preparing on the eve of military intervention."
Konashenkov's accusations came a day after Russia accused Turkey of violating an international treaty by barring a previously arranged surveillance flight over Turkish territory adjacent to Syria and also over air bases used by NATO warplanes.
The Treaty on Open Skies allows unarmed observation flights over the entire territory of its three dozen participants, which include the U.S., Russia and Turkey.
The Russian military regards this 'as a dangerous precedent and an attempt to hide the illegal military activity near the Syrian border,' the spokesman said.
He said Russia has extensive intelligence sources in the Middle East, so if Turkey thinks that the prohibition of the observer flight will allow it to hide something, 'it is unprofessional.'
Russia-Turkey ties have remained tense after a Turkish fighter jet downed a Russian warplane at the border with Syria in November.