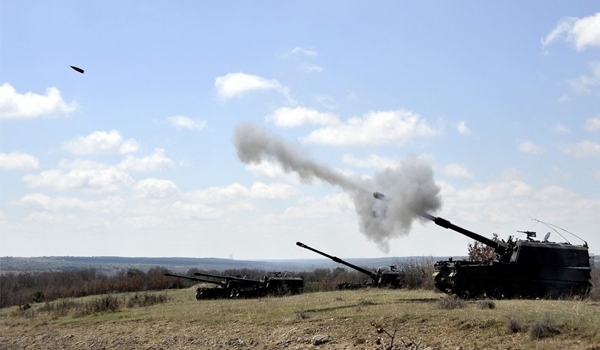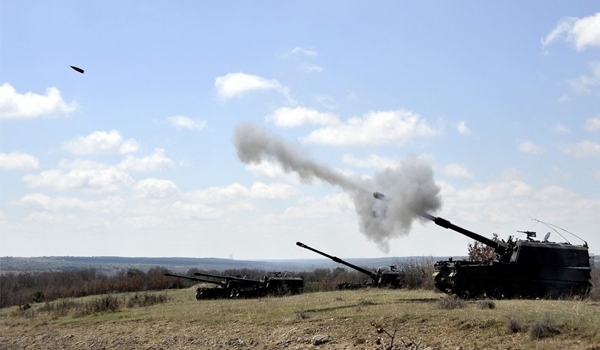 The Turkish army used artillery fire and blocked the Syrian army units and Desert Hawks forces' advance in the Northern and Northeastern parts of Lattakia to take control of Jeish al-Fatah's most important base in the province.
Witnessing the escape of tens of terrorists towards their country's borders, the Turkish army forces deployed near the border with Lattakia province heavily attacked the Syrian army's positions in Navarah, Borj al-Hayat, Ain Issa and heights 616 with artillery fire.
The Syrian forces had extensively advanced in Jabal al-Rae'i, Navarah and Borj al-Hayat but they withdrew facing the Turkish army's fierce artillery attacks, and the terrorists could return again to the regions which were earlier liberated by the army.
After the Syrian army forces retreated from their positions, a large number of terrorist snipers were deployed in the region to prevent their advance again.
Meantime, the Free Syrian Army (FSA) terrorists and the Turkish-affiliated forces as well as Ankara's fighter jets and artillery units blocked the Kurdish Syrian Democratic Forces (SDF) passage between Afrin and Kobani in Aleppo province and launched similar heavy attacks on their positions.
The Syrian army units, supported by Desert Hawks, had started massive operations in the Northern and Northeastern parts of Lattakia province on Wednesday to liberate Hassan al-Rae'i mountains and destroy the terrorists' operations room.
A field source said on Wednesday that the main goal of these operations is firstly, cleansing the terrorists from the region which is one of the most important bases of Jeish al-Fatah and then, paralyzing the militants and smashing their operation rooms in the region.
"After the Syrian army forces retake control of Jabal al-Rae'i mountains, they will also gain superiority over the terrorists in the nearby towns bordering Idlib. The Syrian artillery, missile and air force units are also due to target the terrorists' positions in the Northern towns near the border with Idlib," he added.
The Jeish al-Fatah terrorist group and the Takfiri Chechnian and Caucasian militants have occupied a number of towns and mountains, including Navarah, Zaitounah, Qelez, Salsour and Kabani, in Lattakia but 93% of the province's territories have been purged of terrorists.