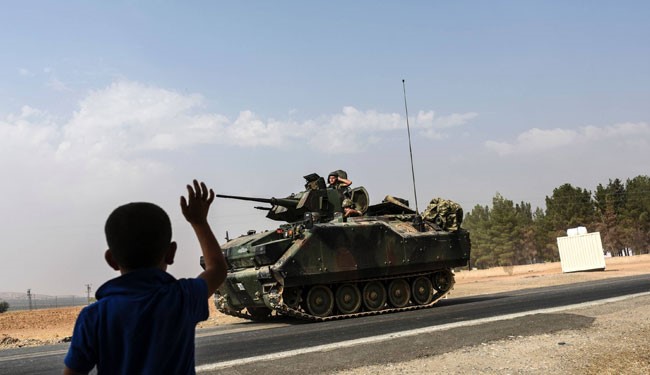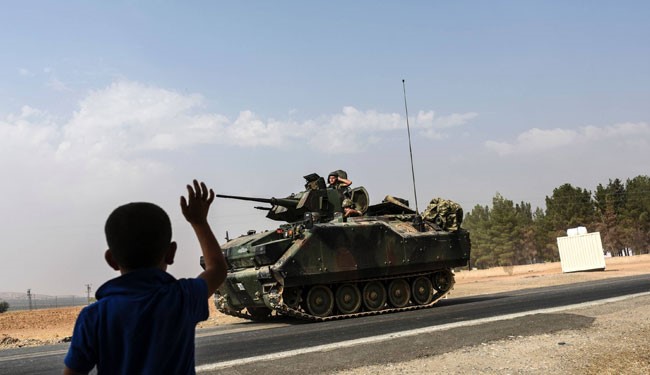 Minutes ago (Friday Evening), a convoy of Turkish Army tanks crossed the Syrian border and entered the Aleppo Governorate, the AFP reported on Friday.
This latest convoy sent by the Turkish Army comes just 24 hours after 10 other tanks crossed into Syria to join the armada of Turkish Special Forces taking part in "Operation Euphrates Shield."
While the Turkey originally claimed that their forces were entering Syria to fight the Islamic State (ISIS, ISIL , IS and Daesh); it has become abundantly clear that the long-term goal is to expel the Kurdish-led "People's Protection Units" (YPG) from northeast Aleppo.
The Turkish Special Forces have already shelled the YPG's positions in northern Aleppo, despite complying with their demand to withdraw from Manbij city.