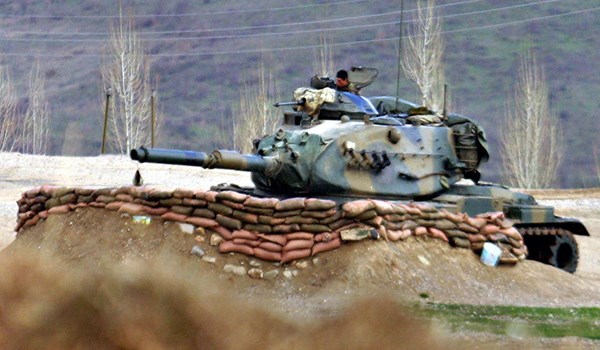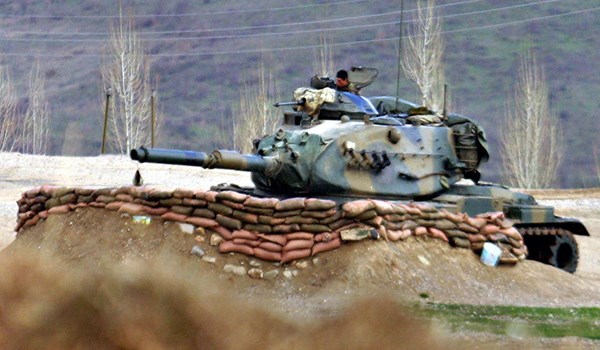 The Turkish army continues occupying Northern Syria, dispatching a new military convoy to Idlib.
Field sources reported on Monday that a Turkish military convoy consisting of several military vehicles, heavy weapons and prefabricated buildings entered the Syrian territories.
They added that the convoy has moved towards the regions occupied by the Turkish army in Idlib province through Bab al-Hawa passageway in Northern Idlib.
Meantime, sources affiliated to the terrorists said that the Turkish army has reinforced its positions in the occupied lands in Idlib province in the past few days.
The Turkish army had also last week sent a military convoy to the borders with Syria to reinforce its positions in occupied Afrin region in Syria's Aleppo province.
Turkish news sources reported last Thursday that a large number of military equipment was transferred from Sanliurfa region to Gaziantep in Southern Turkey.
They added that the military convoy consisted of 30 military vehicles and personnel carriers moving from Gaziantep to the borders in Syria.
Syrian field sources also underlined that the military convoy was sent to reinforce the Turkish army positions in occupied Afrin.
The Turkish army is now training 1,000 affiliated forces in Northern Syria to be used in 'Afrin police'.