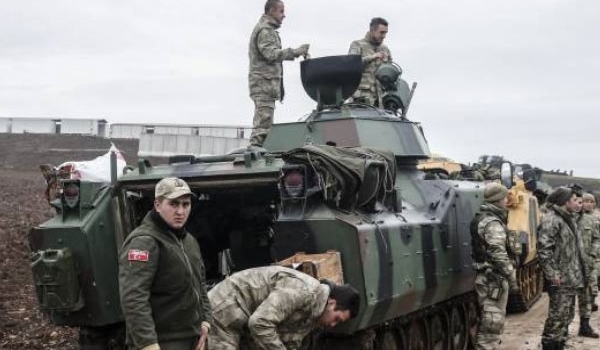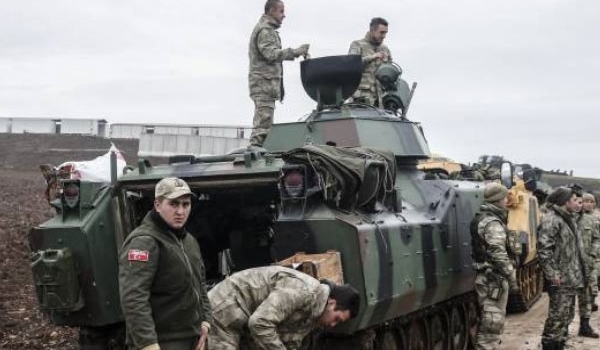 Field sources confirmed deployment of a military convoy of the Turkish army and Tahrir al-Sham Hayat (the Levant Liberation Board) terrorist group in Western Aleppo to prevent the Syrian army's advance in Idlib.
The sources said on Thursday that a military convoy of the Turkish army, consisting of 6 vehicles crossed Kafr Lousin corridor at the borders with Turkey along with a number of Tahrir al-Sham terrorists and entered the town of al-Ais in Southern Aleppo, bordering the regions controlled by the Syrian army.
Sources affiliated to the dissidents said that the military convoy has patrolled in the region to check the military plans to prevent the Syrian army's advance from al-Ais to Idlib.
Meantime, some sources have claimed that the convoy has been sent to the region within the framework of implementing the agreement to create de-escalation zones and set up checkpoints.
In a relevant development on Wednesday, the Syrian army troops continued attacking terrorists' positions in regions near Abu al-Dhohour airbase and captured one more settlement in Southeastern Idlib.
The army men, backed up by artillery units and Air Force, managed to beat terrorists back from the settlement of Khafiyeh West of the town of Abu al-Dhohour.
A number of terrorists were killed and their military hardware were destroyed in the attacks.
The army's engineering units started defusing bombs and landmines in the newly-freed settlement.