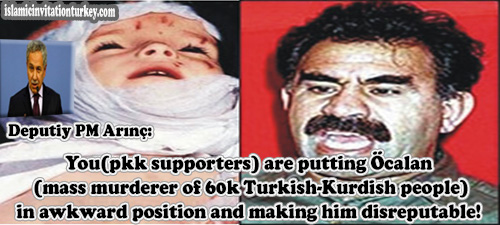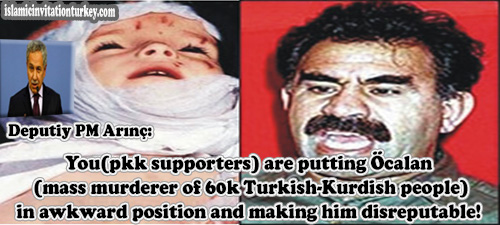 Deputy Prime Minister and government spokesperson Bülent Arınç on Monday criticized the Peoples' Democratic Party (HDP) and accused it of discrediting Abdullah Öcalan, the incarcerated leader of the Kurdistan Workers' Party (PKK), stating that HDP deputies were making demands Öcalan had no knowledge of.
Criticizing the HDP's current attitude regarding the settlement process launched to resolve the country's Kurdish issue, Arınç referred to the HDP in a press conference after a Cabinet meeting on Monday saying, "You don't know you are putting him [Öcalan] in a tight spot by making demands not even he has made."
Arınç noted that the HDP was undertaking a great responsibility, going on to say that as the mediator between the government and Öcalan, the HDP needs to be more understanding and responsible, and grow better ties with the government. "If they [the HDP] stray from this, the settlement process will be negatively affected," he said.