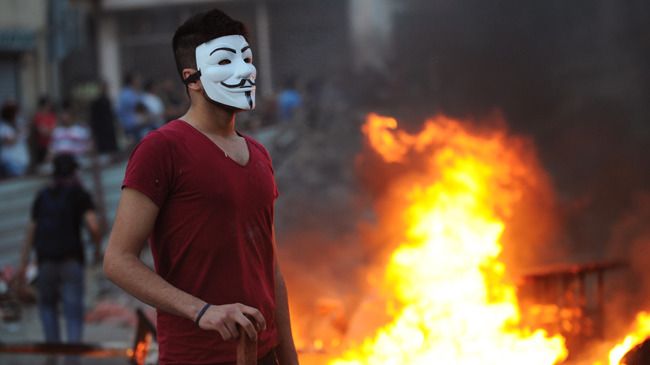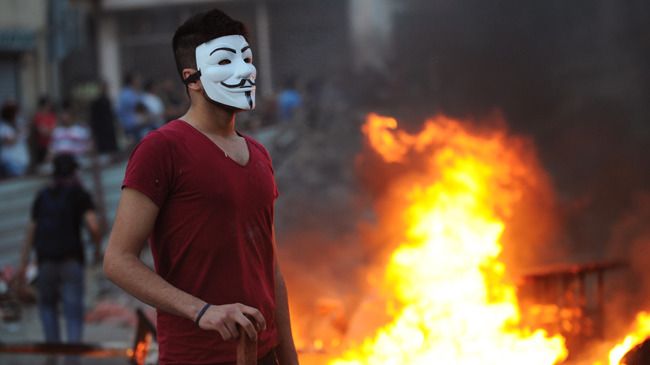 An associated network of hacktivists, known as Anonymous, has carried out a series of cyber attacks on the Turkish government websites in retaliation for the harsh police crackdown on protests in Istanbul.
Public access was denied to the websites of Turkish President Abdullah Gul, the ruling Justice and Development Party (AKP), Istanbul Directorate of Security and Istanbul Governor's Office early on Monday.
Some Turkish media websites also came under a similar attack by Anonymous for "for failing to adequately cover the events."
On Sunday evening, thousands of Turkish protesters returned to Istanbul's Taksim Square, and said their fight against the policies of Prime Minister Recep Tayyip Erdogan's administration was far from over.
Thousands of people also surrounded Erdogan's office in Istanbul's Besiktas municipality, located on the European shore of the strait of Bosphorus, and clashed with police, who used tear gas and water cannon to disperse the demonstrators.
On June 1, about 5,000 protesters gathered near Erdogan's office and threw stones at the building, injuring at least seven policemen.
Earlier in the day, 100,000 demonstrators gathered in Taksim Square, demanding that Erdogan step down. The protesters termed the government "fascist."
The demonstrations erupted after police broke up a sit-in staged in Taksim Square on May 31 to protest against the demolition of Gezi Park.
The protesters say the park, which is a traditional gathering point for rallies and demonstrations as well as a popular tourist destination, is the city's last green public space.
Amnesty International has censured the Turkish police for the tactics they have used to control the protests.