Turkey
Turkish intelligence (MIT) might be behind Press TV reporter's death: Journalist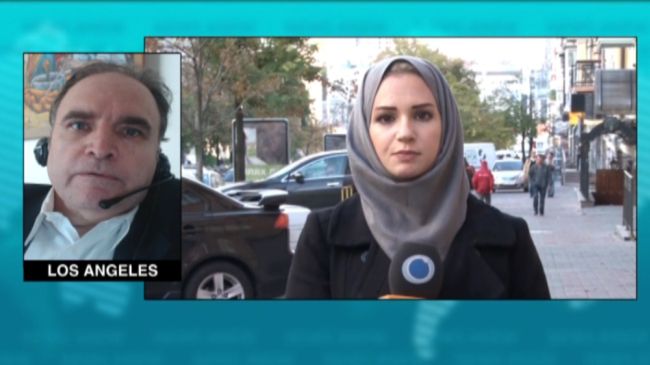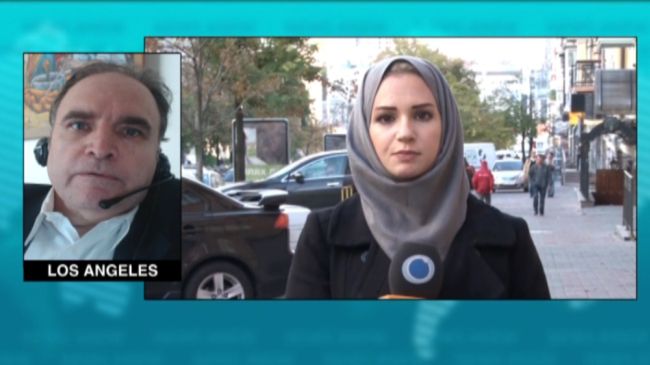 An American journalist calls for an open and transparent investigation into the death of Press TV journalist Serena Shim, saying the Turkish intelligence might be behind the incident.
James Morris, editor of America-hijacked.com, made the remarks on Sunday while commenting to Press TV on Serena Shim's death inside Turkey, near the Syrian Kurdish city of Kobani, where the ISIL terrorists and Kurdish fighters are engaged in heavy battles.
"My condolences to Press TV and the family of Serena Shim… It is very sad to hear of her passing today. I think it is very important to have an open and transparent investigation into her death," Morris said.
"She was doing some courageous reporting from what I saw on Press TV on the Turkey-Syria border. And she was even breaking news with regard to how Turkey was apparently aiding ISIS (ISIL) and allowing these Takfiri militants, as they are referred to by Press TV and other media, going into Syria, basically fomenting the civil war there," he added.
The analyst condemned Turkey and the United States for funding terrorists in Syria, which has been gripped by deadly violence since 2011. The US and its regional allies — especially Qatar, Saudi Arabia and Turkey – have been supporting the militants operating inside Syria since the beginning of the crisis.
Kobani and its surroundings have been under attack since mid-September, with ISIL militants capturing dozens of nearby Kurdish villages.
Morris said the death of Serena Shim is an "ominous message" for journalists who are covering or intend to cover the Syrian issue.
"It's very suspicious to me. I saw one of Serena Shim's recent reports saying that the Turkish intelligence is looking for her. And all of a sudden, not long after that, she ends up dead in this suspicious car accident," he stated.
On Friday, Shim, an American citizen of Lebanese origin, told Press TV that the Turkish intelligence had accused her of spying probably due to some of the stories she had covered about Turkey's stance on the ISIL terrorists in Kobani and its surroundings, adding that she feared being arrested.
She was working on a reporting assignment on the Turkish side of the border, near Kobani.
Her car collided with a heavy vehicle upon return from a report scene in Suruç, a rural district of Şanlıurfa Province of Turkey. The identity and the whereabouts of the truck driver remain unknown.
Shim said she was among the few journalists who had done stories about Takfiri militants' infiltration into Syria through the Turkish border, adding she had gained access to images showing militants crossing the border in trucks belonging to the World Food Organization and other NGOs.