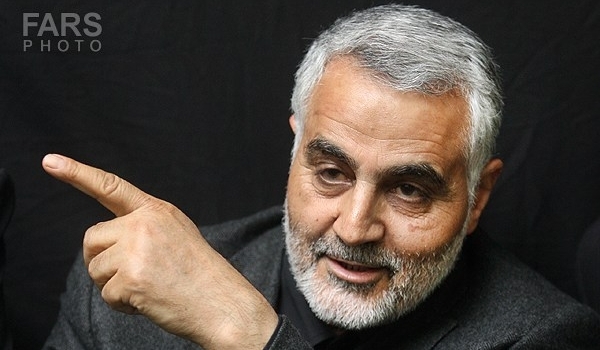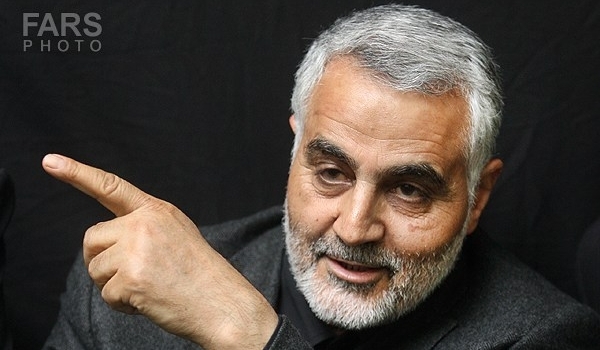 The number of users of social media in different regional states, including Iraq, Lebanon and Syria, who are hailing Islamic Revolution Guards Corps (IRGC) Quds Force Commander Major General Qassem Soleimani for leading campaign against terrorism in the region is increasing every day.
Arab activists from different Middle-Eastern countries used #Shokran (Thank You in Arabic) Soleimani and #Shokran Iran on their web pages and tweeter accounts to show admiration of and appreciation for the Iranian General's efforts, braveness and sacrifices in fighting terrorism.
The large number of tweets and posts to hail the Iranian General has astonished many political analysts and critics in the Arab world.
The users also wrote short sentences and used photos of General Soleimani and the Iranian flag on their web pages to show appreciation.
"The life of millions of people in different countries was endangered (by terrorism) but the danger was obviated only due to the presence of this man," Abdullah Jaberi, an Arab activist, wrote on his tweeter page.
Also Assad Haider, another social media activist, prayed God to help General Soleimani, and said God willing he will command the operations to annihilate the al-Saud.
Among females, Rahif al-Baidani wrote on her tweeter page that were Major General Soleimani not in Iraq, the country's leaders would be enslaved by ISIL and sold in Riqqa's market in Syria.
Iran is providing Iraq and Syria with military advisory and humanitarian aid in their fight against terrorist groups.
General Soleimani said in March that Takfiri terrorism threatens all Muslims, and Iran has waged war on those terrorists that trade enslaved women and children.
"The fire of Takfiri and Takfirism has engulfed in homes of our Sunni brothers. Those behind this are under the illusion that they can bring Shiism and the Islamic Republic to their knees. More than anywhere else, Takfiri groups have targeted the sanctity of humanity and the Sunni world," General Soleimani said, addressing a ceremony in Tehran.
General Soleimani then asked those behind the smear campaign to question Iran's policy in its ongoing war on terror, "Is it adventurism if the Islamic Republic makes sacrifices to defend Muslims? Is it wrong for the Islamic Republic to battle a group that in just one region is buying and selling some 20,000 unfortunate enslaved young women? Is it wrong for the Islamic Republic to stand against the anti-Muslim current and stop the demolition of Mosques and Muslim holy sites?"
His remarks came after Iraqi Minister of Human Rights Mohammed Mahdi Ameen al-Bayati said the Takfiri ISIL terrorist group has sold more than 5,000 women and girls merely from Iraq's Izadi Kurdish minority in their slave market.