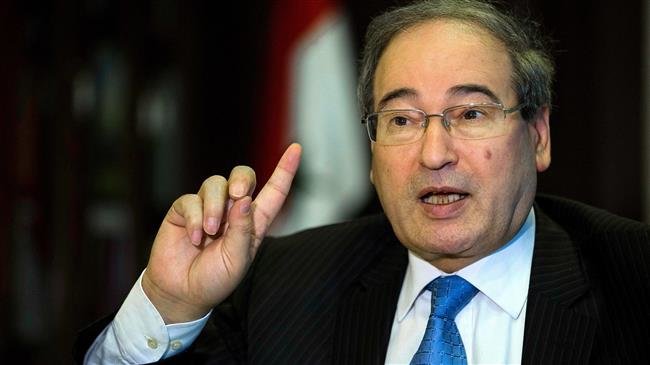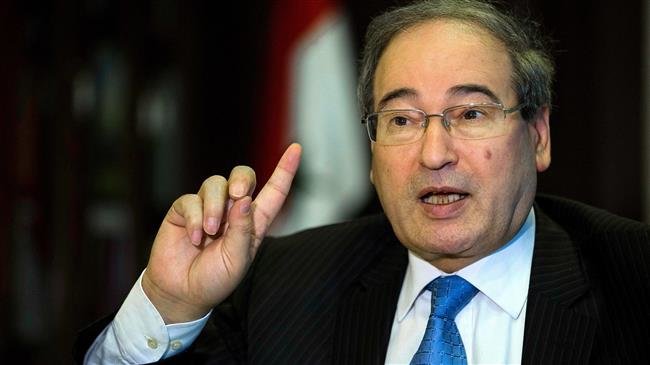 A high-ranking Syrian official has demanded that "occupation" forces from Turkey must leave, emphasizing that the troops must depart the territories of his conflict-plagued Arab country in order for security and stability to be restored there.
"The Syrian Arab army is the only party that stands against the Turkish occupation of the Syrian territories," Deputy Foreign Minister Faisal Mekdad told the pro-government and Arabic-language al-Watan daily newspaper.
"We believe that these (Kurdish parties) should return to the spirit of citizenship and to believe in their homeland; not to use Americans, Israelis and others against the interests of their native soil," he said when asked about calls by some Kurdish militant groups in the areas controlled by the US-backed Syrian Democratic Forces (SDF) to stand against Turkish attacks.
Mekdad added, "The Syrian army stands with all groups, parties and tribes in order to tackle terrorism for the benefit of Syrian people."
He stated that Syria will eventually emerge victorious over terrorism and its sponsors, and all areas will be liberated from the clutches of Americans, Turks and separatists, thanks to the high motivation and sacrifices made by the Syrian nation and Syrian army.
The senior Syrian official highlighted that the Damascus government cannot trust Turkish assurances, because Ankara's objectives are colonial and expansionist.
"The Ankara government misleads the public opinion inside Turkey and in the (Middle East) region by announcing something but implementing something else," Mekdad commented.
He further noted that Damascus will cooperate with new UN special envoy for Syria, Geir Pedersen, if he avoids the "methods" of his predecessor Staffan de Mistura.
Mekdad went on to cite other conditions for his government' cooperation with Pedersen.
"He must declare his commitment to Syrian territorial integrity and to the people of the Syrian Arab Republic. He cannot take the side with terrorists like what his predecessor did. He should stand for the ideals and the superior values enshrined in the UN Charter, which aim at ensuring people's freedom within the framework of the fight on terrorism," the Syrian deputy foreign minister said.
On October 31, UN Secretary-General Antonio Guterres announced that he had appointed the Norwegian diplomat to serve as his Special Envoy for Syria, replacing outgoing envoy de Mistura.
Syria has been gripped by foreign-backed militancy since March 2011. The Syrian government says the Israeli regime and its Western and regional allies are aiding Takfiri terrorist groups wreaking havoc in the country.