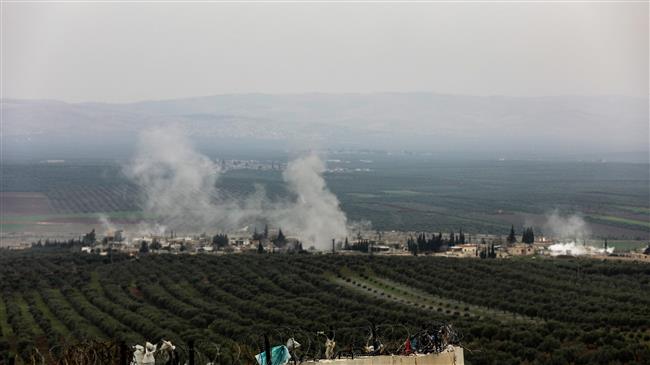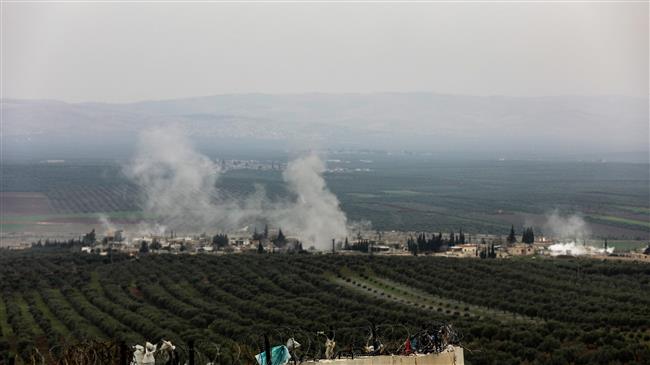 Human Rights Watch has criticized the Ankara government's ongoing cross-border offensive in Syria's northwestern region of Afrin against the Kurdish People's Protection Units (YPG), stating that the Turkish military has failed to adopt necessary measures to avoid civilian casualties.
The New York-based group, in a statement released on Friday, pointed to three attacks in the Afrin region in late January, stating that they claimed the lives of 26 civilians, including 17 children.
It also called upon Turkey to thoroughly investigate these strikes, and then publicize the findings.
Also on Friday, the YPG accused Turkish military forces of bombing a convoy of civilians crossing into Afrin to protest Turkey's offensive.
The US-backed Kurdish militants said the attack left scores of people wounded, who were taken to hospitals in Afrin for treatment.
Syria's state-run television reported late on Thursday that Turkish artillery units had hit an Afrin-bound aid convoy, inflicting casualties.
Ankara views the YPG as the Syrian branch of the militant Kurdistan Workers' Party (PKK) that has been fighting for an autonomous region inside Turkey since 1984.
Hundreds of Syrians hold a demonstration in Afrin to celebrate the arrival of pro-government fighters in the northwestern city to counter a Turkish military campaign.
Turkish President Recep Tayyip Erdogan has repeatedly said that Afrin should be cleared of "terrorists," and demanded the deployment of Turkish troops there during a speech back in November 2016.
This is while US officials regard the YPG as the most effective fighting force against the Daesh Takfiri terrorist group in northern Syria, and have substantially increased their weaponry and technology support to the terrorist group.
The controversy over a possible Syria border force first started on January 14 when a report emerged on Reuters saying that the military coalition led by the United States in Syria was planning to set up a large border force of up to 30,000 personnel with the aid of its militia allies.
The Syrian government has already condemned the "brutal Turkish aggression" against Afrin, rejecting Ankara's claim about having informed Damascus of the operation.
The Turkish army shells pro-Syrian government forces that had entered Afrin region to defend Syrian Kurds.
Damascus "strongly condemns the brutal Turkish aggression on Afrin, which is an inseparable part of Syrian territory," Syria's official news agency, SANA, cited a Syrian Foreign Ministry source as saying on January 20.
"Syria completely denies claims by the Turkish regime that it was informed of this military operation," the source added.