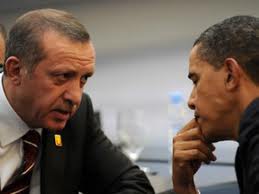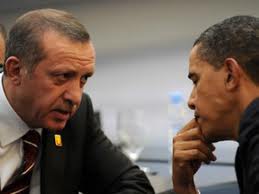 Turkish Prime Minister, Recep Tayyip Erdogan, has called on his nation to be prepared for a possible war with the neighboring Syria if need be.
"You have to be ready at every moment to go to war if it is necessary. If you are not ready for this, you are not a state, if you are not ready for this, you are not a nation," Erdogan said in a speech on Sunday.
The prime minister reiterated that Turkey does not want war.
"Nobody should attempt to test Turkey's decisiveness and sensibility," stated the Turkish prime minister whose country is accused of being a key member of an international coalition attempting to destabilize Syria.
Tensions have been running high between Syria and Turkey, with Damascus accusing Ankara – along with Saudi Arabia, Qatar, France, and the United States – of backing a deadly insurgency that has claimed the lives of many Syrians, including security and army personnel.
"Nobody should ask… but what will happen if a war were to begin and bring us to that point. You should be ready for it and have the memorandum in hand. What is necessary will be done if it becomes necessary," he stated.
Erdogan's remarks came amid days of military strikes between the two countries.