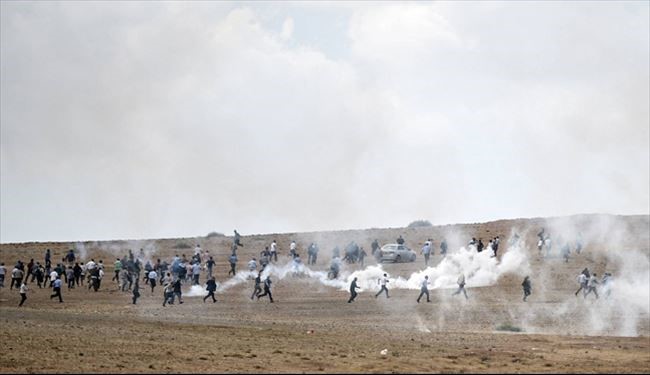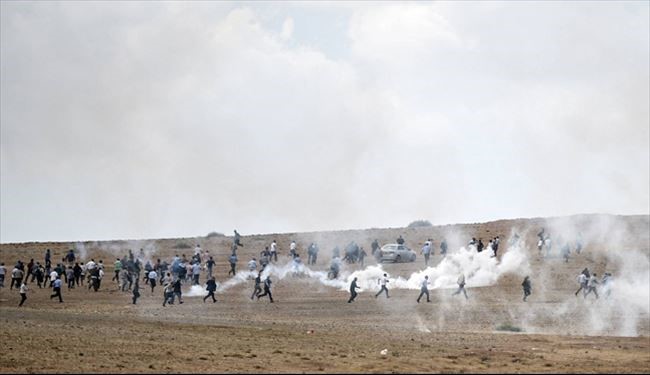 Protesters clash with Turkish police as they march to a border of Syria to show solidarity with Kurdish people fighting against ISIL in northern Syria.
Turkish police and soldiers clash with protestors who support the Kobani city near the Syrian border in Suruc.Tens of thousands of Syrian Kurds flooded into Turkey fleeing an onslaught by the IS group that prompted an appeal for international intervention. Some of the refugee now want to return back to protect their homes and join the fight against IS militants.
Fierce fighting between Kurdish militia and ISIL Terrorist for a strategic Syrian border town killed at least 9 Kurdish fighters overnight around Ain-al-Arab or Kobani,the Syrian Observatory for Human Rights said.
The ISIL Terrorist are just 2 to 3 kilometres from the town and their offensive, launched just over two weeks ago, has sparked an exodus of tens of thousands of mainly Kurdish refugees into Turkey.
Despite coalition airstrikes, militants have pressed on with their offensive on Kobani, and surrounding villages near Syria's border with Turkey.