Turkey
Turkish police clash with protesters in Istanbul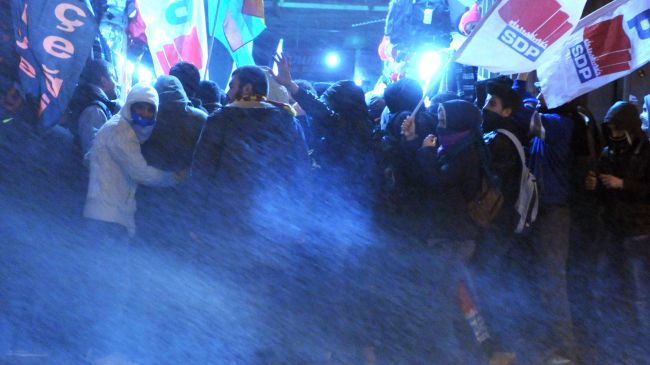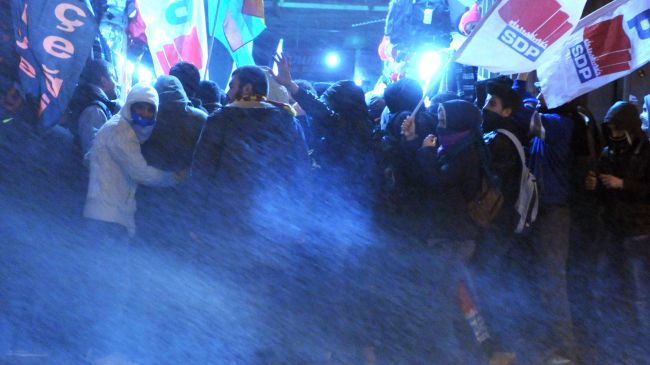 Turkish riot police have clashed with people demonstrating against a new controversial law that tightens the government's control of the Internet.
Thousands of protesters chanted slogans against the legislation on Saturday as they staged a march in Istanbul.
Police fired teargas and used water cannon on Saturday to disperse protesters who had gathered in the city's iconic Taksim Square.
Demonstrators responded by shooting fireworks at police forces, leading to dozens of arrests.
People in Turkey have been protesting against a controversial Internet law that was approved by the Turkish parliament on February 5 and went into effect on Wednesday after it was signed by President Abdullah Gul.
The law allows the government to block access to websites deemed to violate privacy or to have "insulting" content without a court order. The authorities could also request users' communications and traffic information from providers with no court ruling.
Ankara earlier said it was planning to amend the Internet bill which has faced widespread opposition at home and sparked international outcries as well.
The European Parliament has denounced the new Internet law as a "step back in an already suffocating environment for media freedom."
The United Nations has warned that the new cyber law in Turkey may violate international human rights rules.
However, Turkish Prime Minister Recep Erdogan has rejected claims that the newly-adopted cyber law will limit freedom of expression, saying the legislation will make the Internet safer and freer.
Critics say the Turkish premier's adoption of such harsh measures is an attempt to stifle a corruption probe which was launched late last year and has involved some of his close allies.