Turkey
Turkish police clash with protesters in Reyhanli town of Hatay Province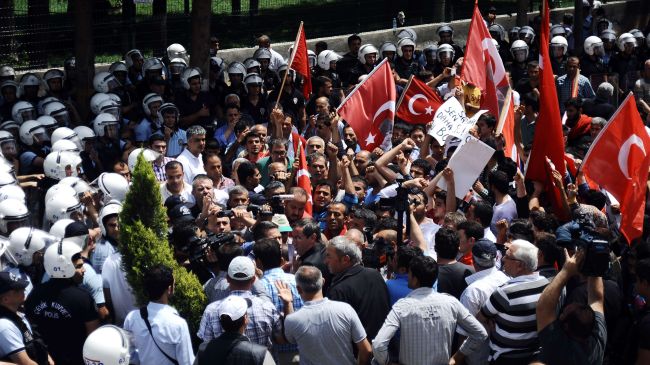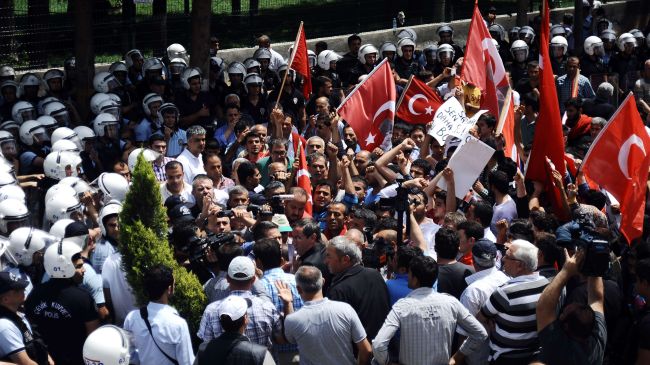 Turkish police have clashed with demonstrators protesting against Ankara's support for Syrian militants in the wake of the two recent car bomb attacks in the southern town of Reyhanli.
On Saturday, demonstrators took to streets in Reyhanli town of Turkey's southern Hatay province to protest against the policies of the ruling Justice and Development Party.
The demonstrators chanted anti-government slogans and blamed the Turkish government for last weekend's twin bombings, which killed at least 228 people and injured about 768 and over 100 lost others.
Security forces clashed with protesters, and used water cannons to disperse the crowd.
Hatay Governor Mehmet Celalettin Lekesiz told reporters on Friday that police had detained a prime suspect in connection with the Reyhanli explosions.
The suspect, identified as Mehmet G., is said to be the owner of the two vehicles that were blown up in the attacks. He is of Turkish origin and comes from Hatay Province.
Efforts are ongoing to capture two other suspects who played a major role in the staging of the bloody attacks.
Turkey says Syria was behind May 11 bombings in Hatay Province, but the Syrian government has dismissed the claim.
Syria Information Minister Omran al-Zohbi told a news conference on May 12 that his country "did not commit and would never commit such an act because our values would not allow that."
The Syrian minister also stated that Turkey has planned the attacks to use them as a pretext to justify foreign intervention in Syria.