Turkey
Turkish police clash with teachers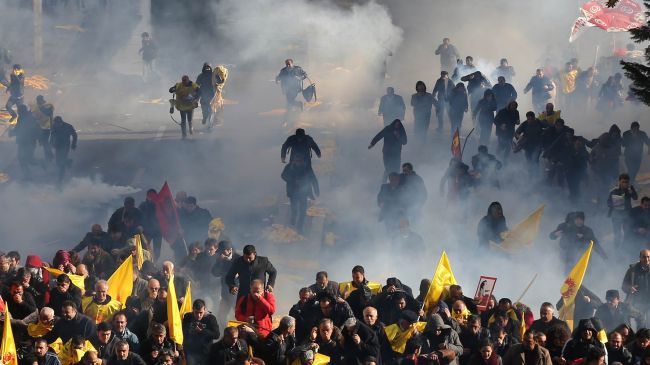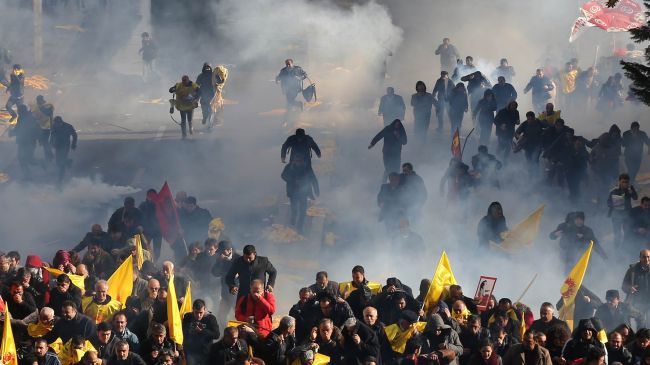 Turkish police forces have clashed with teachers staging a protest in the capital Ankara against the government's education policies.
On Saturday, riot police fired tear gas and used water cannon against hundreds of teachers who joined the march in the streets of the capital.
According to reports by Turkey's Hurriyet Daily News, seven protesters were injured and a female teacher sustained cerebral trauma due to the impact of a gas canister fired by the police.
The teacher, identified as Asli Akdemir, was transferred to hospital and her injuries, though severe, are not life-threatening, doctors said.
The protest, which had been organized by the Education and Science Workers' Union (Egitim-Sen), brought many teachers from across the country to the iconic Tandogan square, where the demonstrators gathered.
The report added that two demonstrators were arrested after being chased inside streets surrounding the nearby Kizilay square, past which the protesters were not allowed to continue their march due to the use of tear gas and water cannon by police.
Turkey has been rocked by nationwide protests and strikes against the policies of Prime Minister Recep Tayyip Erdogan.
The unrest began in Istanbul on May 31 after police broke up a sit-in held at Taksim Square to protest against the demolition of nearby Gezi park.