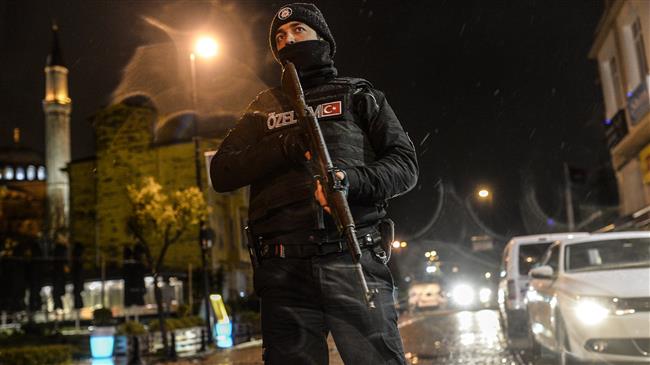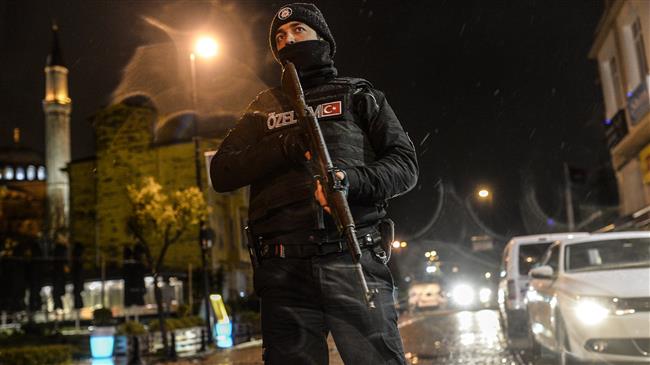 Police in Turkey have defused a homemade bomb in front of a shopping center in the city of Istanbul, where another bomb attack was carried out earlier this week.
The device, which had been placed in a package in the western suburb of Basaksehir, was discovered after a passer-by became suspicious, reporting it to police, the official Anatolia news agency reported on Saturday.
Police took the bomb to a laboratory for further investigation after defusing it, with reports saying that it was a fragmentation bomb.
Anatolia further reported that, in a separate incident, security officials safely detonated gas canisters found in a suspicious package in the suburb of Sefakoy in Istanbul.
On Tuesday, a female bomber and a policeman were killed in a bomb attack in the Sultanahmet district, which is home to one of the biggest historic tourist attractions in Istanbul.
A leftist Turkish group first claimed responsibility for the bombing, but retracted it afterward.
Turkish officials are now investigating to see if the attacker was linked to Takfiri extremist militants.
The developments come as Turkey is experiencing a wave of anti-government protests across its major cities.