Turkey
Turkish Police, protesters clash outside Ankara court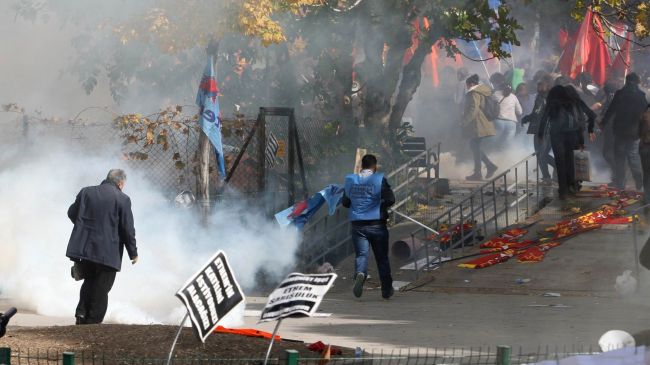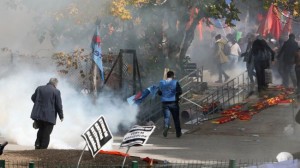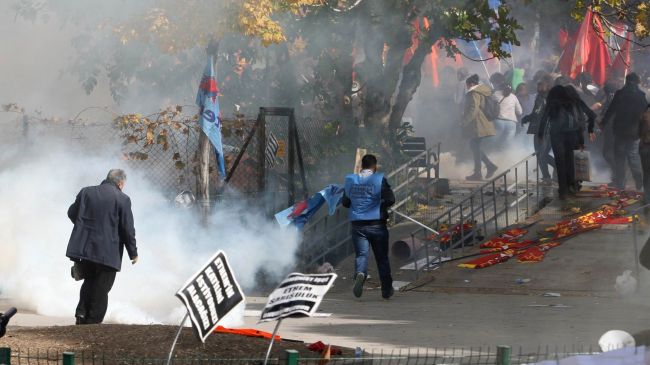 Turkish police have used water cannon and tear gas to disperse protesters outside a court that refused to detain a policeman accused of killing a demonstrator during the anti-government rallies in June.
Around 2,000 people gathered outside the courthouse in the capital Ankara where the trial of the policeman identified, identified only as Ahmet S, was being held.
Clashes broke out after the court rejected a demand by the victim's lawyers that the defendant be detained and ruled instead that he could take part in hearings via video conference for security reasons.
The charged officer was released after a first hearing and the trial was delayed after a fight broke out between defense lawyers and plaintiffs. The hearing is now adjourned until December 2.
The police officer is accused of shooting 26-year-old Ethem Sarisuluk in the head during mass anti-government street protests in Ankara in June. He claims he acted in self-defense.
The protest was part of anti-government rallies that swept across Turkey in late May.
The unrest in Turkey began on May 31 after police broke up a sit-in held at Istanbul's Taksim Square to protest against the proposal to demolish Gezi Park.
In the first two weeks of June, tens of thousands of anti-government protesters held demonstrations in tens of cities across the country.
Five people, including a police officer, have died in the clashes and more than 5,000 protesters and 600 police officers have been injured.
Turkish Prime Minister Erdogan has been harshly criticized for the way he has handled the crisis.