Turkey
Turkish president arrives in Somalia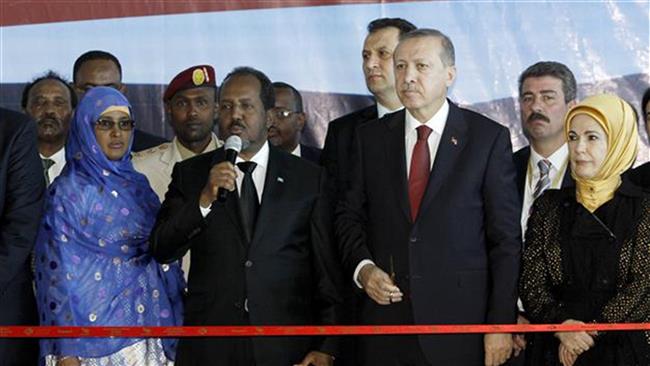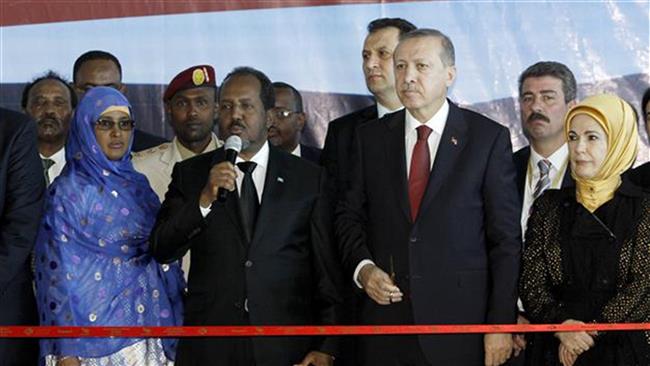 Turkish President Recep Tayyip Erdogan has arrived in war-torn Somalia amid tight security to launch several Turkish-sponsored development projects.
Erdogan arrived in Somalia's capital of Mogadishu on Sunday.
The Turkish president, who was expected to arrive in Somalia on January 23, had postponed his trip to attend the funeral of Saudi Arabia's King Abdullah.
Upon his arrival, Erdogan was welcomed by his Somali counterpart, Hassan Sheikh Mohamud.
Hundreds of soldiers and police officers have been deployed to the streets of Mogadishu in the wake of a recent car bomb attack that occurred on January 22. Police sources said the bombing claimed the lives of five Somali civilians.
Meanwhile, militant attacks have increasingly been targeting Turkish interests, according to the AP.
Ankara has been a major investor in Somalia despite the militancy in the country that has left infrastructure ruined.
Erdogan visited Somalia back in 2011, when he was prime minister.
Somalia has been the scene of clashes between government forces and al-Shabab militants since 2006.