Turkey
Turkish protesters in full control of Istanbul Gezi Park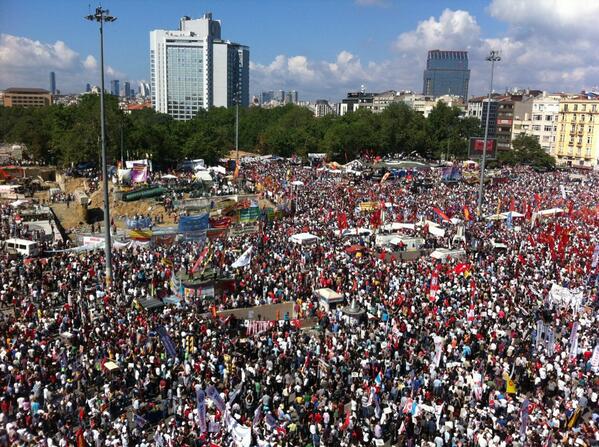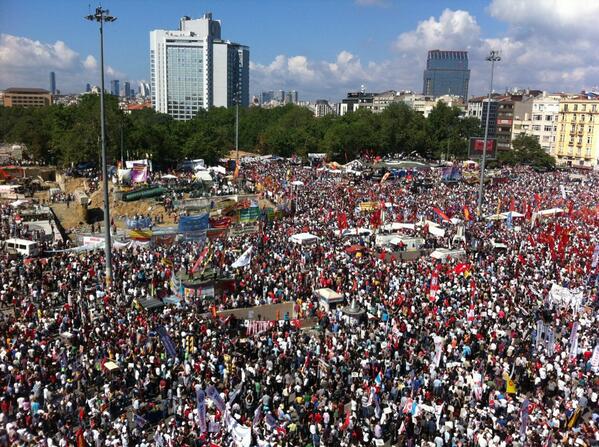 Turkish protesters have taken full control of Istanbul's Gezi Park as anti-government protests, which have already left four people dead, entered their 11th day.
Protesters in Istanbul are now in control of a large area near the city's Taksim Square, barricading the roads leading to their tents and forcing police to completely withdraw from the site.
On Sunday 1, Erdogan made a series of speeches warning that there's a limit to his patience, demanding an end to the protests, and threatening to hold those who don't respect his government to account.
He has also called major pro-government rallies in Ankara and Istanbul next weekend.
The anti-government protests in Turkey were triggered by the police violence against an environmental protest in Istanbul's Taksim Square on May 31.
The protests soon spread to dozens of cities across Turkey and solidified into calls for Erdogan's resignation.
Erdogan has faced international condemnation for his handling of the crisis and the Turkish police have been criticized strongly for using excessive force against peaceful protests.
Amnesty International has also censured the Turkish police for the tactics they used to control the protests.