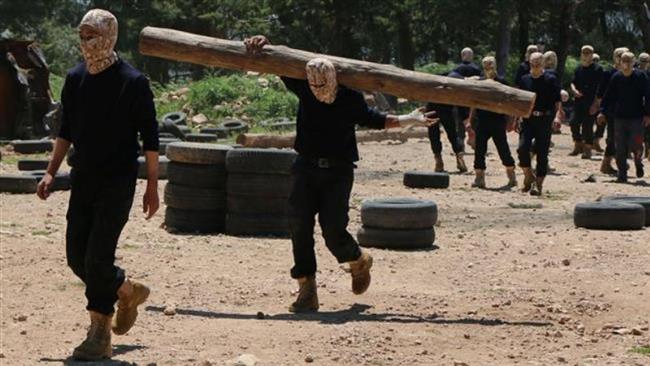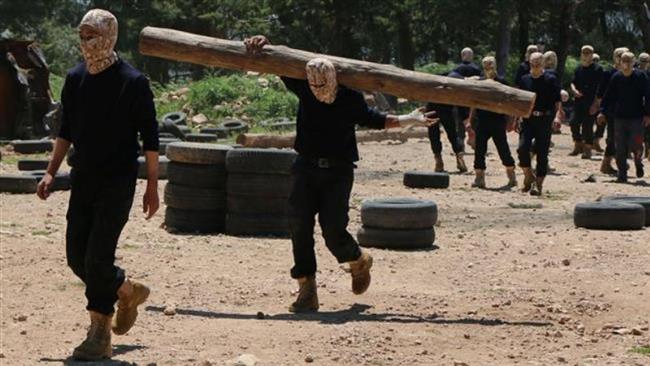 A Turkish daily has disclosed the country's authorities and intelligence agency of helping smuggle the ISIL and other Takfiri terrorists into Syria from Turkish soil.
The opposition daily Cumhuriyet said in a report on Friday that the extremists were brought to the Turkish border town of Reyhanli in a secret operation in January last year.
The report added that they were smuggled into Tal Abyad, a border town used by the ISIL as a gateway from Turkey.
According to the newspaper, the Takfiris were sent on two buses rented by the country's National Intelligence Organization, known by its Turkish acronym MIT.
The paper claimed that police stopped the buses the following day after receiving a tip-off that they were smuggling drugs. However, during the search, investigators found weapons and ammunition in the buses.
According to the paper, the bus drivers, who were briefly detained, said in their testimony that they were carrying Syrian refugees and the vehicles were rented by the MIT.
Also on May 29, the newspaper published an online story with images allegedly showing MIT trucks carrying weapons and ammunition to foreign-backed militants inside Syria.
The paper has accused the administration of President Recep Tayyip Erdogan of covering up arms shipments to militants fighting the Syrian government, a claim the president vehemently denies.
Erdogan has filed a complaint against the newspaper for publishing the report and images.
The leader of Turkey's main opposition party has recently slammed the government in Ankara for breaking the law by illegally supplying arms to the foreign-backed terrorists fighting the Syrian government.
Kemal Kilicdaroglu, the leader of the Republican People's Party (CHP), said, "Those who illegally sent arms to (Syria) have blood on their hands."
Since March 2011, foreign-backed militant groups have been wreaking havoc in Syria, making efforts to topple the government of the country.