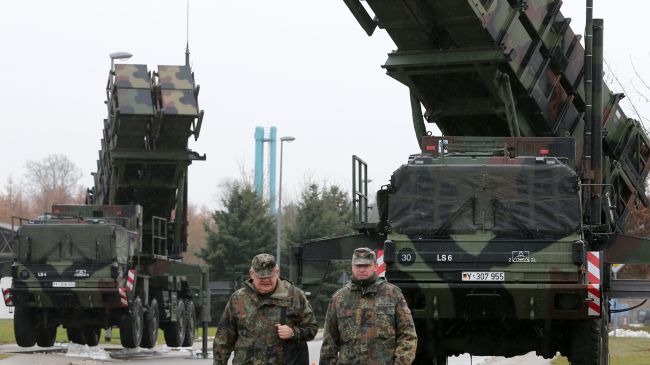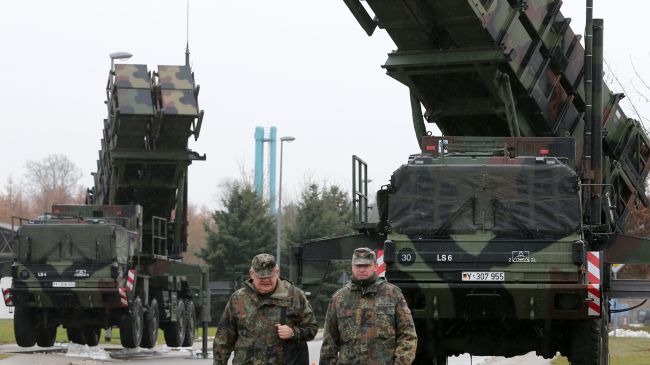 Turkish students have taken to the streets of Ankara to protest against the plan to deploy advanced surface-to-air Patriot missiles near the Syrian border.
The demonstrators burned a NATO flag and chanted slogans denouncing the United States and Germany on Friday.
Earlier in the day, Turkish Prime Minister Recep Tayyip Erdogan announced that "six [Patriot missile] batteries will be deployed in Gaziantep, Kahramanmaras, and Adana" in southern Turkey.
NATO recently announced a plan to deploy six batteries to "protect Turkey" from potential Syrian missile strikes.
The US and Germany will provide two Patriot batteries and 400 troops each to man the missiles. The Netherlands will also dispatch 360 troops and the other two batteries.
Some of the troops have already arrived in Turkey, but the missiles will be deployed and fully functional by the end of next month.
According to a NATO official, who spoke on condition of anonymity because the Western alliance's regulations do not allow him to speak on the record, each Patriot battery has an average of 12 missile launchers.
On November 21, Turkey formally asked its NATO partners to deploy the Patriot missiles to defend its border with Syria.
On December 4, NATO agreed to send Patriot missiles to Turkey.
"To the Turkish people we say: We are determined to defend you and your territory. To anyone who would want to attack Turkey we say: Don't even think about it," NATO Secretary General Anders Fogh Rasmussen said after the Western alliance made the decision in Brussels.
Russia says the threats facing Ankara have been exaggerated to justify NATO's deployment of advanced Patriot missiles in Turkey along the Syrian border.
Moscow also says that the deployment of Patriot missiles in Turkey would create "the risk that these arms will be used."