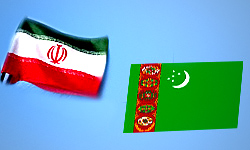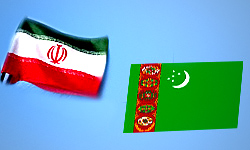 Turkmen Vice-President Khajeh Mohammadov in a meeting with Iranian President Mahmoud Ahmadinejad stressed the necessity for the further development and promotion of relations between Tehran and Ashgabat.
During the meeting in Dushanbe on Sunday, the Turkmen vice-president said his country sees the Islamic Iran as a friendly nation, underlining the need for promotion of all-out ties between the two sides.
Praising Tehran-Ashgabat railroad project, the Turkmen official said it is a successful model for bilateral cooperation.
Ahmadinejad, for his part, said that the railroad construction between Tehran and Ashgabat will develop the entire region.
The Iranian President said there is no obstacle in the way of expansion of bilateral cooperation between the two friendly countries of Iran and Turkmenistan.
Iran has initiated massive diplomatic steps to expand its ties with the neighboring and the Central Asian states.
President Ahmadinejad's administration has in recent years paid special attention to Tehran's economic, cultural and political cooperation with Kazakhstan, Tajikistan, Turkmenistan, Uzbekistan and Kyrgyzstan.