Iran
Turkmenistan Keen to Boost Energy Cooperation with Iran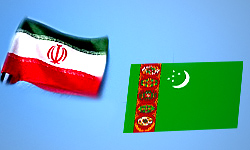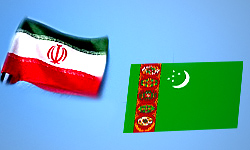 Turkmenistan announced that it is prepared to increase its cooperation with Iran in the energy sector.
The government of Turkmenistan announced on Thursday that the country is prepared to increase exports of electricity and natural gas to Iran.
The government of Turkmenistan further said that the decision was made during the 12th meeting of Iran-Turkmenistan Joint Economic Commission in Tehran earlier this month, Iranian Oil Ministry's official news agency reported on Friday.
Meantime, Iranian trade officials said they are ready to export technical and engineering services for Turkmenistan's energy development and housing construction.
Earlier this week, Iranian Foreign Minister Ali Akbar Salehi told reporters after a meeting with his Turkmen counterpart Rasit Meredow that Tehran is ready to raise its trade volume with the Central Asian nation to $10 billion, up from $5 billion in 2011.
Meredow also met with Iranian President Mahmoud Ahmadinejad at the time.
At the meeting, President Ahmadinejad underscored the necessity for the further expansion of the two neighboring countries' relations.
Iran attaches great importance to its strategic ties with Turkmenistan due to the country's strategic position in the Central Asia.
On Monday, the 12th Joint Economic Commission of Iran and Turkmenistan started work in Tehran with Salehi and his Turkmen counterpart Meredow heading the two countries' delegations.
The Joint Commission pursued increase in the level of economic, cultural, educational and scientific relations and interactions between the two countries.
In recent years Iran has initiated massive diplomatic efforts to expand its ties with the neighboring states, specially those in the Central Asia.
To the same end, President Ahmadinejad's administration has paid special attention to the increasing expansion of Tehran's economic, cultural and political ties and cooperation with Kazakhstan, Tajikistan, Turkmenistan, Uzbekistan and Kyrgyzstan in the last few years.