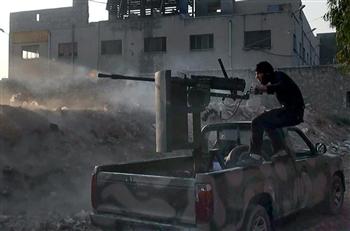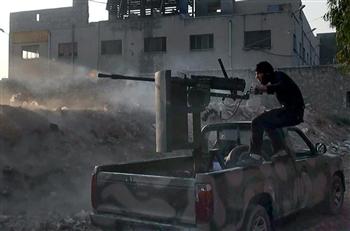 Several hundred Turks are estimated to be among thousands of foreigners swelling the ranks of Islamist fighters fighting the Syrian government forces, generating what some politicians say is a risk that, radicalized and battle-hardened, they could one day return to stage attacks on Turkish soil.
"We send those who are in the path of God for jihad," said Abu Huseyin, a tradesman identified by several locals as a man who helps recruit fighters for Syria from this mixed Turkish, Arab and Kurdish city 50 km from the Syrian frontier.
"Nobody tells these people to go and fight. Most of them meet up in groups of three or five people and make their own decisions to go," he said by telephone, declining to meet in person for fear of jeopardizing his activities.
Turkey has been an outspoken supporter of the opposition against the Syrian government.
But Turkish opposition politicians have become increasingly alarmed as hardline Islamist groups such as al Qaeda-linked Jabhat al-Nusra and the Islamic State of Iraq and the Levant (ISIL) have risen to prominence among the opposition fighters and taken control of territory in northern Syria near the frontier.
The presence of foreign fighters from around the Muslim world, including Turks, adds to the risk that the conflict will spill beyond Syria, they say, accusing the government of doing too little to fight the threat.
"This is our biggest fear," Mehmet Şeker, a member of parliament from the opposition Republican People's Party (CHP) in the southeastern city of Gaziantep, told Reuters. "They received training there. Their thoughts have crystallized. These people could quite easily carry out attacks in Turkey."
Şeker is one of several deputies who have called for parliament to launch an investigation into Turkish fighters being recruited for Syria.
The danger of violence hitting neighbouring countries was illustrated last week when suicide bombers targeted Iran's embassy in Lebanon, killing 25 people. An anti-government Muslim militant group claimed responsibility.
Turkish officials strongly reject any suggestion that their opposition to the Syrian government amounts to support for his al Qaeda foes.
"The expression 'love of al Qaeda' was used regarding me personally. No Turkish state minister cultivates special sympathy for al Qaeda or any terrorist group," a furious Foreign Minister Ahmet Davutoğlu told a parliamentary commission last week.
Prime Minister Recep Tayyip Erdoğan denied this month that Turkey was harbouring al Qaeda-linked fighters and said it was fighting against them. Turkish security forces have tightened controls along the 900 km border, seizing a truck loaded with 1,200 rocket warheads and other weapons in the southern city of Adana this month.