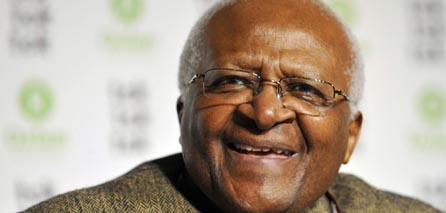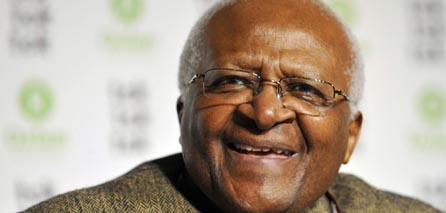 South African Nobel laureate Archbishop Desmond Tutu said on Wednesday that he supports the Olympia Food Co-op's boycott of Israeli products.
The Olympia Food Co-op, located in Olympia, Washington, the hometown of the International Solidarity Movement activist Rachel Corrie who was killed seven years ago in Gaza, announced last week that no Israeli products would be sold at its two grocery stores in the city.
"I, Desmond Tutu, fully support and endorse the Olympia Food Co-op's boycott of Israeli products," Tutu said in a statement. "The Olympia Food Co-op has joined a growing worldwide movement on the part of citizens and the private sector to support by non-violent tangible acts the Palestinian struggle for justice and self-determination."
Tutu also encouraged other cooperatives, grocers and businesses to boycott Israeli goods.
Many international figures and organizations have realized the amount of injustice practiced by Israel on Palestinian people, especially after the savage Israeli attack on Mavi Marmara aid ship which was heading to break Gaza siege on 31st of May 2010, caused of death of 9 Turkish activists.
Israeli attack condemend by huge mas and international community and called on Israeli occupation to end unreasonable siege imposed on Palestinians since 4 years and still causing fatal impacts on Palestinian life.