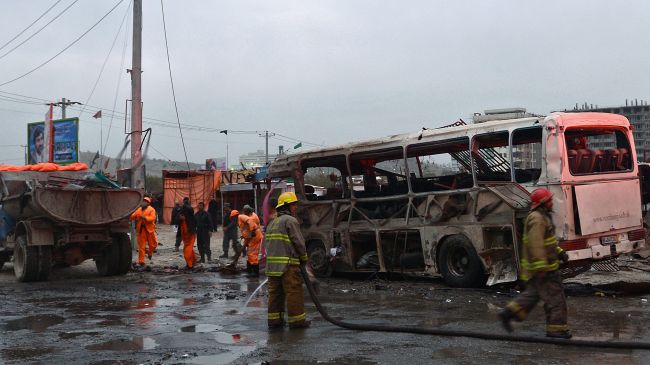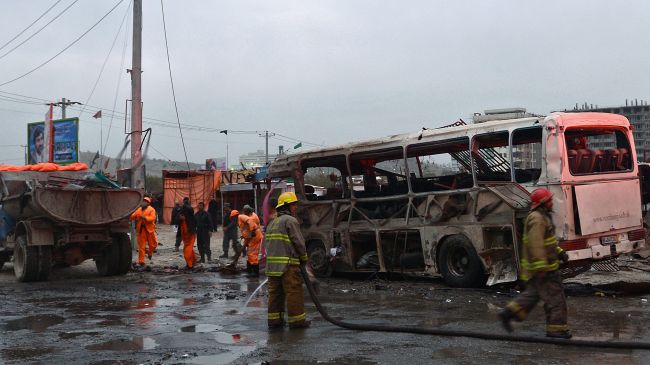 Twin explosions have killed at least six people in Afghanistan's capital city of Kabul, where Afghan elders are set to debate the fate of a controversial security pact with the United States.
The explosions, which also left 22 people injured, come as Taliban militants have rejected the Loya Jirga meeting, which is aimed at discussing the security pact, and warned its members that they will be punished if they endorse the deal.
Taliban spokesman, Zabiullah Mujahid, said on Monday that signing the Kabul-Washington Bilateral Security Agreement (BSA) would be a betrayal to Afghanistan.
The development comes as civil leaders and members of the Loya Jirga, known as the grand assembly of elders, are to gather in Kabul in the third week of November to decide whether to support a deal allowing some US troops to stay in the country beyond the 2014 deadline for withdrawal of foreign troops.
Loya Jirga is an assembly of tribal elders and civil leaders. If the assembly agrees, the deal will be sent to the parliament for final ratification.
Meanwhile, the Afghan president says the final draft of a security pact between Kabul and Washington has been worked out and will be presented to the gathering of elders. Speaking at a news conference, Hamid Karzai said if the Loya Jirga refuses to approve the deal, it will not be singed.
The United States and Afghanistan last month hammered out a draft deal which allows thousands of US troops to stay in the country beyond 2014. It also gives them immunity from Afghan law.
The meeting comes after several rounds of talks between Washington and Kabul on the security deal bore no fruit. The two sides remained at odds on the issue of immunity for American troops.
Washington says there will be no deal without immunity while Kabul considers it a violation of its sovereignty.
Meanwhile, several Afghan political parties have recently heaped scorn on US-led forces for committing unforgivable crimes against Afghan women and children since invading the country in 2001.
The Islamic Movement of Afghanistan Party and several other political factions have released a statement warning that things will get worse should the US sets up its bases in Afghanistan.