Syria
Twin explosive charges went off in Damascus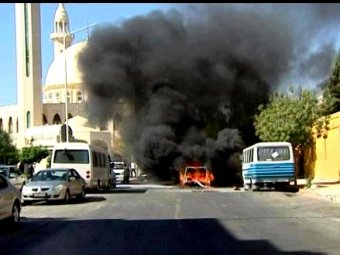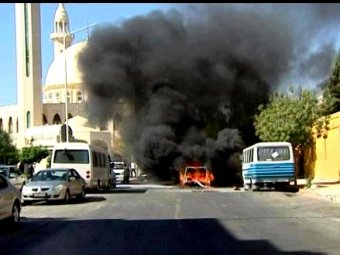 The correspondent of Breaking News Network in Damascus has reported that an explosive charge went off in the area of Maze, near Fatah Mosque.
Our correspondent indicated that the explosive device was attached into a car and amid at targeting the Journalist Aiman Wannous, who's got a serious injury.
Our reporter added that another explosive charge has been detonated near Al-Shafeaai Mosque, which is located in east villas of Maze area.
The reporter pointed out the explosion resulted in material damages only.
Furthermore, our correspondent in Homs has said that terrorists have detonated a bus near the village of Zidel, which resulted in the martyrdom of 5 civilians, including 4 female workers.
Besides, the Engineering Units of Syrian Army have dismantled in the very area 12 explosive charges planted on the roadsides.
In Deir Al-Zour province, the troops of Syrian Army have launched a qualitative operation in Al-Jbailieh neighborhood, what has led to killing more than 70 foreign terrorists and wounding 150 others.
In the flashpoint city of Aleppo, the soldiers of Syrian army have destroyed a number of anti-craft missiles in the school of Al-Ziraa and in Al-Inzarat of Hanano Residences.