Iran
Twin Quakes Hit Iran, Scores Injured and Dead, Historical Sites Damaged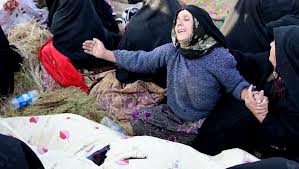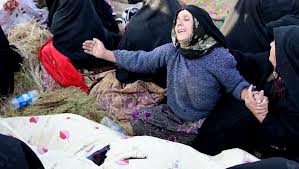 At least 250 people have been killed and over 2,000 others injured in two powerful earthquakes and subsequent aftershocks in Iran's East Azarbaijan Province on Saturday.
Quickly, expert teams were dispatched to the quake-stricken areas in the East Azarbaijan Province in northwestern Iran, according to Iran's state agency IRNA.
The teams were searching for further victims of the strong earthquakes which rocked provincial cities of Ahar, Varzaqan and Haris Saturday afternoon, but rescue operations ended as of Sunday.
"Search and rescue operations have ended and we are now working to ensure survivors' needs in terms of shelter and food," Interior Minister Moustafa Mohammad-Najjar told state television.
The quakes were, measured 6.2 and 6.0, respectively ,on Richter scale followed by 55 aftershocks, the strongest of which was measured 4.8 Richter.
While minor damage was recorded in the region's biggest city, Tabriz, numerous of the remote villages made of fragile mud and concrete bricks were turned into rubble.
Mohammad-Najjar said around half the 600 villages located in the zone were damaged or destroyed. He noted that President Mahmoud Ahmadinejad had given orders on Sunday for home reconstruction to begin immediately because of the harsh winter the region will experience at the end of the year.
According to the agency, around 16,000 people were left homeless by the quakes.
Meanwhile, according to cultural heritage experts, historical monuments were also destroyed. The roof of Sheikh Shahabeddin Ahari's tomb, and the Qasem Khan Ahari's house, a building from the Qajar era, have both sustained 30 percent damage, reported the experts.
"The cities of Ahar and Varzaqan boast many sites from different historical eras, and the majority of them have not sustained extensive damages," said Torab Mohammadi, head of Iran's East Azarbaijan cultural heritage office.
Iran is located on seismic fault lines and is prone to earthquakes, experiencing at least one small tremor per day on average.