Egypt
Two blasts hit Egypt's capital, injuring policeman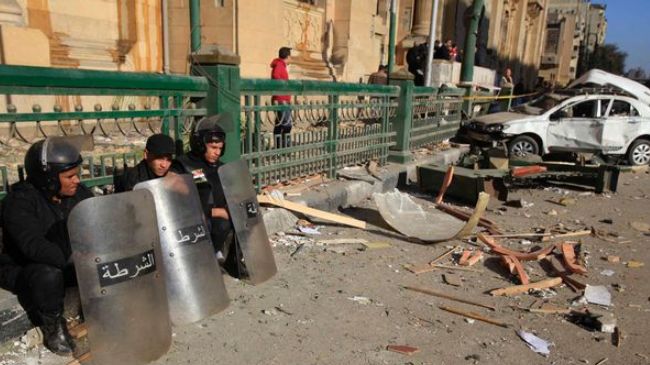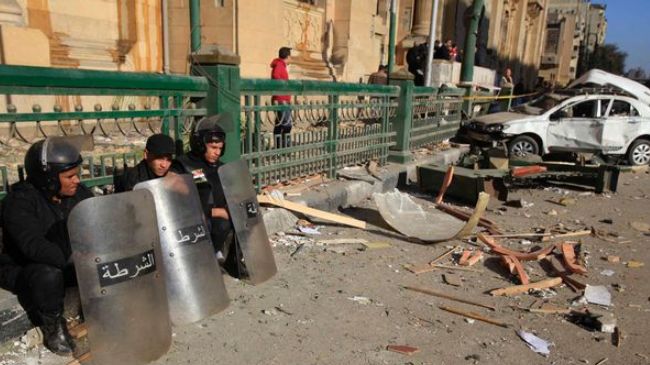 Two explosions have struck as many areas in the Egyptian capital of Cairo, injuring a police officer amid persisting unrest in the nation following the military ouster of its first democratically elected President Mohamed Morsi in July 2013.
The first explosion on Thursday targeted a police vehicle in the busy el-Houssari Square in west Cairo's Giza district, wounding the police officer, according to Egypt's Interior Ministry spokesman Hani Abdel-Latif.
The government official said an assailant hurled the "homemade explosive" under the police car but did not elaborate on the assailant's identity and whether or not he was captured.
The second explosion struck Hossary Square in October 6 City, also in west Cairo, nearly three hours after the first blast.
However, no one was reported injured in the second bombing incident, though security forces closed the streets around the blast location and cleared the area, bracing for a potential third bomb attack.
Egypt has been hit by a spate of deadly bombings, mainly targeting security forces, since the forced overthrow of Morsi by then chief of the nation's military Abdul Fattah al-Sisi, who recently retired to run in the country's upcoming presidential race, which he is widely expected to win.
Initially, the attacks mainly targeted Egypt's restive Sinai Peninsula before spreading into strategic Nile Delta cities as well as the capital.
Last week, three explosions outside Cairo University killed a senior police official and injured five others.