Syria
Two Brigades of Kata'eb Hezbollah Arrive in Aleppo Amid the Presence of General Suleimani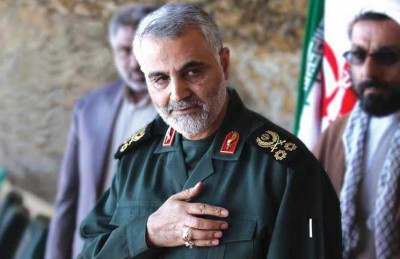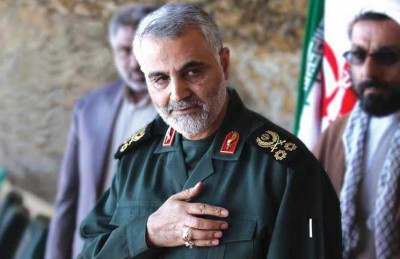 A large convoy of two full brigades from the Iraqi-led 'Kata'eb Hezbollah" and "Harakat Al-Nujaba" (Nujaba Movement) arrived to the Syrian Government stronghold of Al-Safeera inside the Aleppo Governorate's southeastern countryside after receiving orders from the Iranian Revolutionary Guard Corps' (IRGC) Central Command to travel from northeast Latakia to this province in northern Syria.
According to a military source from the provincial capital of Aleppo, the Kata'eb Hezbollah and Harakat Al-Nujaba brigades numbered over 4,000 men and were comprised of many battalions that possessed T-55 tanks and armored vehicles (BMPs); these same Iraqi militiamen would post a video later in the day that showed them traveling through the Syrian Government's only supply route to the Aleppo Governorate: Khanasser Highway.
The militiamen from Harakat Al-Nujaba have participated in a number of battles inside the southern countryside of the Syrian capital of Damascus; however, Kata'eb Hezbollah is rather new to the Syrian Conflict, as they have been limited to the war due to their obligations in Iraq.
For Kata'aeb Hezbollah and Harakat Al-Nujaba, the war in Syria is an imperative battle will have a great affect on Iraq and the countries surrounding them; this is due to the fact that many of these Jihadist organizations inside Syria had once participated in the war against the Iraqi state government.
The Iraqi militiamen are likely to be deployed to the southern Aleppo front, where they will assist the Syrian Arab Army's 4th Mechanized Division, Hezbollah, and the National Defense Forces in their offensive to cutoff the Aleppo-Damascus International Highway (M-5 Highway).
Last week, the commander of the Iranian Revolutionary Guard's elite "Quds Force" – Major General Qassim Suleimani – arrived to the Aleppo Governorate after spending two days inspecting the Iranian soldiers inside Jabal Al-Akrad (Kurdish Mountains) in the Latakia Governorate's northeastern countryside.