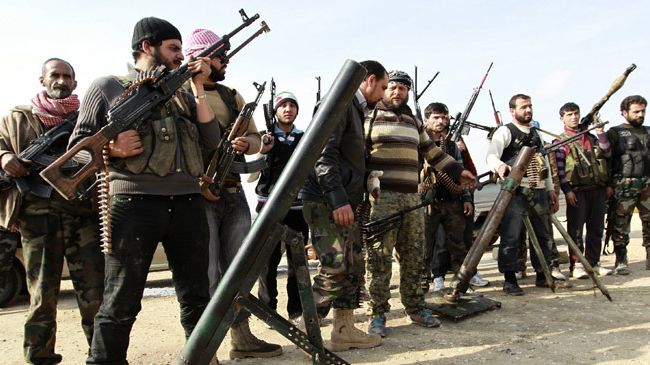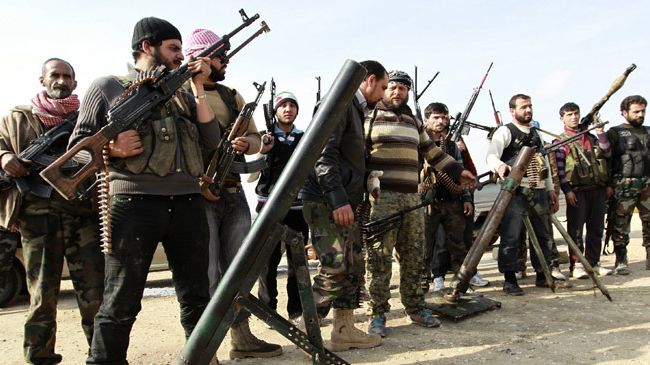 British police say the two men arrested earlier this week have been charged with travelling to strife-torn Syria for terrorism.
West Midlands Police said on Friday that Yusuf Sawar and Mohammed Ahmed, from Handsworth in Birmingham, were arrested at Heathrow airport in London on January 13 after arriving back in the United Kingdom on a flight from Turkey.
Detectives have said they believe the men, both 21, travelled to Syria in May last year.
The pair were to appear at Westminster Magistrates Court in London on Saturday morning.
Separately, another 21-year-old British man has been arrested on suspicion of attending a terrorist training camp in Syria.
Police said the unidentified man from the Sheldon area of Birmingham was detained by officers on Friday afternoon at London's Gatwick airport on a flight from the Turkish city of Istanbul.
Officers have said the case is not connected to the arrest of the two men at Heathrow airport earlier in the week.
The Daily Telegraph reported in early December last year that according to intelligence sources, out of 1,000 Western militants fighting in Syria, more than 300 are British citizens.
Meanwhile, based on an article by The New York Times, at least 1,200 Europeans and dozens of Americans have joined foreign-sponsored militant groups in the fight against the Syrian government.
The European Union (EU) Home Affairs Commissioner, Cecilia Malmstrom, has warned that EU citizens fighting in Syria pose a serious threat of terror attacks when they return home.
"Europeans travel abroad to train and to fight in combat zones, becoming more radicalized in the process," Malmstrom said.
She added, "Some of these young men have joined groups with terrorist agendas. They have been trained and hardened in war, and could pose a threat to our security upon their return from a conflict zone. In the longer term, they could act as catalysts for terrorism."
Syria has been gripped by deadly crisis since 2011. According to reports, the Western powers and their regional allies – especially Qatar, Saudi Arabia, and Turkey – are supporting the militants operating inside the country.
According to the United Nations, more than 100,000 people have been killed and millions displaced due to the turmoil that has gripped Syria for over two years.