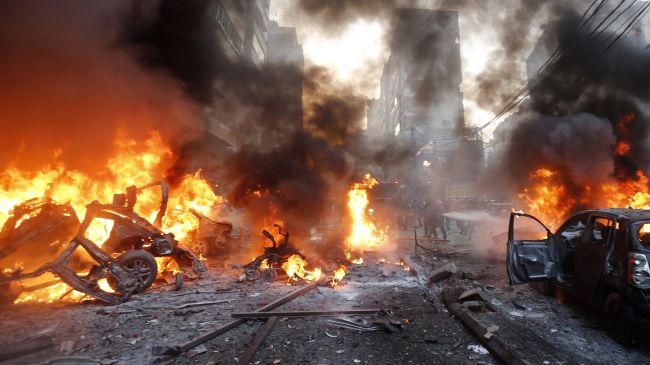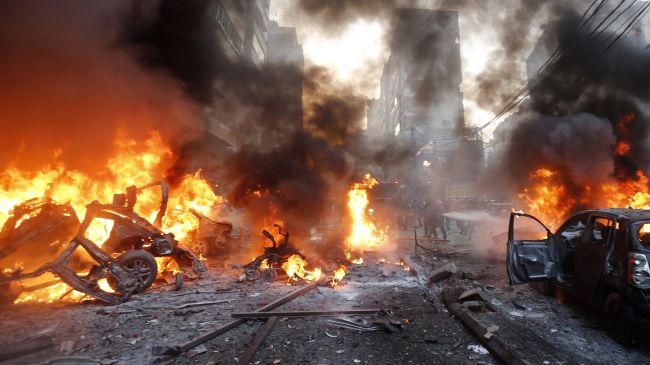 Two car bombs have gone off in a southern neighborhood of the Lebanese capital, Beirut, killing several people.
The explosions on Tuesday hit the Haret Hriek neighborhood in southern Beirut, which is considered as a stronghold of Lebanon's resistance movement Hezbollah.
Reports say that at least four people have been killed and another 46 have been injured.
The al-Qaeda-linked Al-Nusra front has claimed responsibility on its twitter page for the bombings.
Hezbollah's al-Manar television channel said the bombings hit a busy commercial street.
The neighborhood was also targeted by a deadly car bombing on January 2. The al-Qaeda-linked Islamic State of Iraq and the Levant (ISIL) claimed responsibility for the attack.
The Lebanese capital has been repeatedly hit by similar terrorist attacks in recent months. A large number of people have lost their lives in the bombings.
On December 27, 2013, several people, including former Finance Minister Mohamad Shatah, were killed in a car bomb attack near Lebanon's parliament in Beirut.
Last November, nearly two dozen people, including six Iranian nationals, were killed and more than 140 others were injured in two explosions that struck near the Iranian Embassy in the southern neighborhood of Janah in the capital.