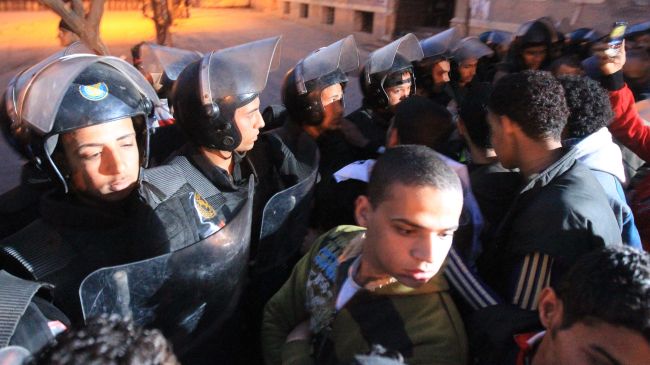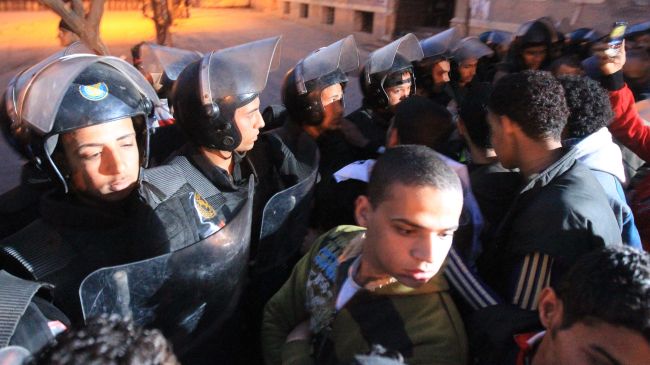 Egyptian security forces have shot dead at least two revolutionaries during an anti-junta demonstration in the northeastern city of Suez.
Police used live ammunition early hours of Friday to disperse revolutionaries trying to break into a police station in the city of Suez, leaving two people dead, a medical source and witnesses said.
"We received two corpses of protesters shot dead by live ammunition," said a doctor at a morgue where the bodies were kept.
On Thursday, thousands of people protested in Cairo, accusing the ruling Supreme Council of the Armed Forces (SCAF), which took power after Hosni Mubarak's downfall a year ago, of mismanaging the country during a transition period.
Egyptian state television said 628 people were wounded in Cairo clashes that continued into Friday.
The protests come amid mounting anger over violence after a football match on Wednesday in which scores of people were left dead and hundreds were injured.
Deadly clashes in the northern city of Port Said between fans of home team al-Masry and Cairo's leading club al-Ahly broke out after the visitors were beaten, 3-1.
Fans stormed the pitch after the game and clashed with each other. At least 74 people died and more than a thousand were injured in the mayhem.
"This was not a sports accident, this was a military massacre," protesters chanted on Thursday, blaming the ruling military council for the violence.
Wednesday's violence is one of the deadliest incidents in football history and sent shares on the Cairo stock exchange tumbling down in Thursday trade.
Many Egyptians, including some lawmakers, have blamed police and the country's ruling junta for failing to prevent the violence.