Yemen
Middle East
Saudi Arabia
Two inmates killed, six injured as riot erupts at Saudi-run prison in Yemen's Ma'rib: Report
At least two people have been killed and several others sustained injuries when a riot broke out inside a detention center run by Saudi-backed militants loyal to Yemen's fugitive former President Abd Rabbuh Mansour Hadi in the country's central province of Ma'rib.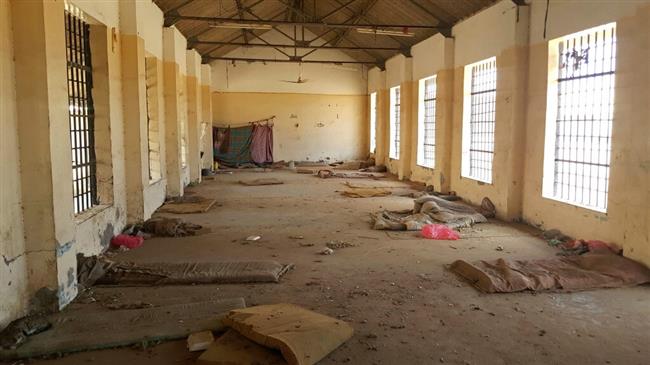 Local sources, speaking on condition of anonymity, told Yemen Press Agency that prisoners staged a protest at the jail against mistreatment of and denial of medical care to many patients, who were abducted as they were trying to travel for treatment abroad through the city of Ma'rib.
The sources added that inmates then clashed with prison guards, prompting the Saudi-led coalition to send military reinforcements to the jail.
Saudi-paid militants subsequently opened fire at the prisoners, leaving two of them dead and at least six of them injured.
Two civilians killed in shelling by Saudi forces in Yemen's Sa'ada
At least two civilians have been killed and two others injured in artillery shelling by Saudi military forces at a residential area in Yemen's northwestern province of Sa'ada.
Local sources, who asked to remain anonymous, told Arabic-language al-Masirah television network that the projectiles struck Raqou area in the Monabbih district of the province on Monday afternoon.
The sources added that the injured victims were taken to a nearby hospital, though health facilities in the war-ravaged country are suffering from lack of medicine and medical equipment.
Saudi Arabia, backed by the US and regional allies, launched the war on Yemen in March 2015, with the goal of bringing Hadi's government back to power and crushing the popular Ansarullah resistance movement.
Yemeni armed forces and allied Popular Committees have, however, gone from strength to strength against the Saudi-led invaders, and left Riyadh and its allies bogged down in the country.
The war has left hundreds of thousands of Yemenis dead, and displaced millions more. It has also destroyed Yemen's infrastructure and spread famine and infectious diseases.