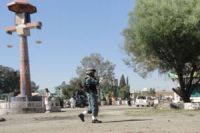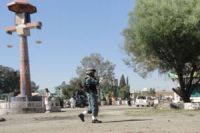 A bomb explosion in a local market in Afghanistan's eastern province of Khost has claimed the lives of two people and injured 18 more.
According to AFP, the incident took place on Monday when a bomb planted on a bicycle was detonated by a remote control in the traditional bazaar in Sargardan Choak area of Khost City.
The injured have been taken to a nearby hospital, some of whom are in critical condition.
No group has yet claimed responsibility for the blast, but officials usually blame the Taliban for such attacks.
The United States and its allies invaded Afghanistan in 2001 as part of Washington's so-called war on terror. The offensive removed the Taliban from power, but insecurity remains rampant across the country.