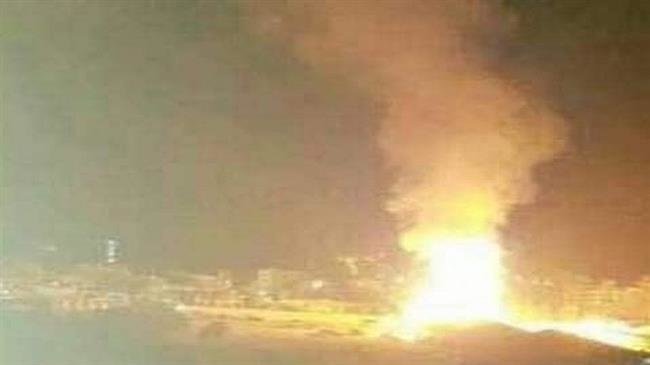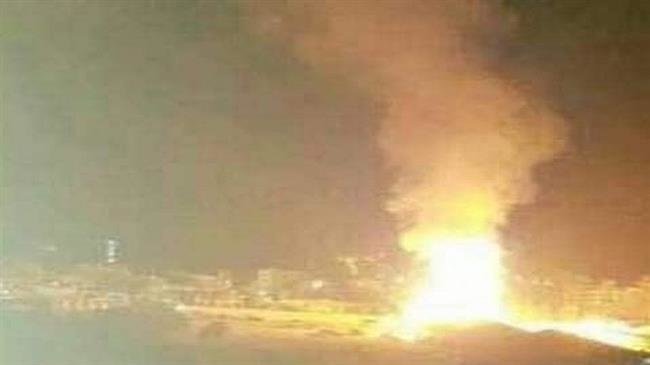 The Saudi Arabia-led coalition has carried out deadly air raids against 15 targets, including a food factory, in Yemen's west-central Sana'a Province, prompting condemnations from officials in the capital.
At least two people lost their lives after the coalition struck a sponge factory in the province overnight, Yemen's al-Masirah television news reported. Lebanon's al-Mayadeen television channel said the attack had targeted the province's Jadar Village, and that five people had also been injured as a result.
Al-Masirah said Sunday's bombings destroyed a food production facility as well as a plastic factory in Sana'a, also damaging neighboring houses.
"The aggression (the Saudi-led coalition) also launched four raids on September-21st Park" in the capital, according to the news network.
Al-Mayadeen said the attack on the food factory had also "left a number of victims," without giving an exact figure.
Houthis vow response
Yemen's Human Rights Ministry condemned the stepped-up attacks on the capital, saying the raids came at a time when the city was hosting many people, who have fled the Saudi-led strikes in other parts of the country.
It said the "escalation" was in violation of international human rights law, calling on the United Nations to take a position and condemn the bombings.
Yemen's popular Houthi Ansarullah movement, which has been defending the country against the Riyadh-led invaders, described the aerial attacks as a joint "US-Saudi" act of aggression.
"The US has directed and prepared for these operations in Sana'a and other areas," said Ali al-Quhoom, a member of Ansarullah's Political Bureau.
"We will escalate in response," said the official, adding that the Yemeni nation and Houthi-led armed forces will continue to defend the country's people, territory and identity in the face of the Saudi-led military campaign.
Yemeni forces says Saudi Arabia and its allies have violated a UN-brokered Hudaydah ceasefire 223 times since December 17, when the truce took effect.
The coalition has killed tens of thousands in the Arab world's poorest country, trying unsuccessfully to restore power to Yemen's former Riyadh-allied government.
The US has been lending generous arms and logistical support to the coalition, turning a deaf year to numerous calls by international rights groups to drop that policy.
This latest escalation could jeopardize the ongoing United Nations peace efforts that brought the two sides together in Sweden for the first time last year, where they reached an agreement on a truce in the lifeline port city of Hudaydah.