Syria
Two Million Syrians Participate in Syria's Family Tree Festival, Stress Adherence to National Unity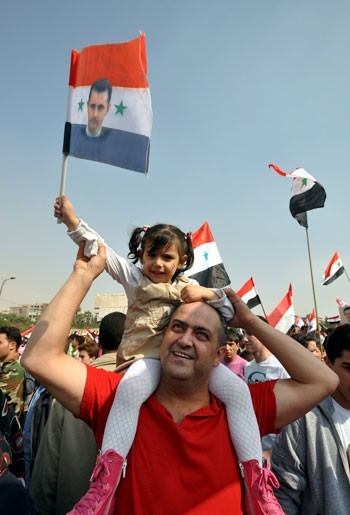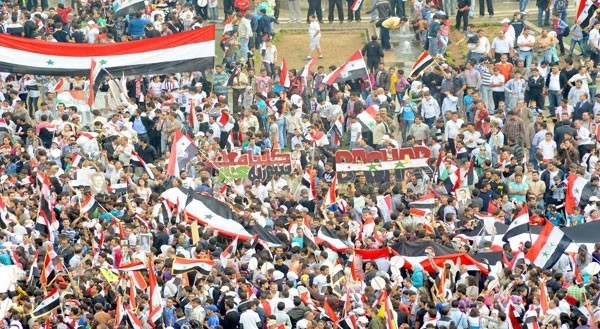 Around two million Syrian citizens on Wednesday gathered in the Umayyad Square, Damascus downtown, to participate in Syria's Family Tree Festival under the slogan "Long Live the Homeland and Its Leader…Syrian People are One Family."
The participants raised a 500-meter long family tree with the photo of President Bashar al-Assad at its center, in addition to the Syrian flag and papers including the names of Syrian citizens from several provinces who signed with their blood to express adherence to the national unity, rejecting all forms of foreign interference in Syria's affairs.
They voiced support to the comprehensive reform program led by President al-Assad, expressing appreciation for the stances of Russia and China which support Syria in facing the conspiracy hatched against it.
Giving a speech on behalf of the Turkish people, Member of the Syrian-Turkish Fraternity Association Suleiman Okur said that "this gathering was an opportunity for us to inspect the reality of events taking place in Syria which contradicts news broadcast by Turkish channels which rely for their information on misleading channels."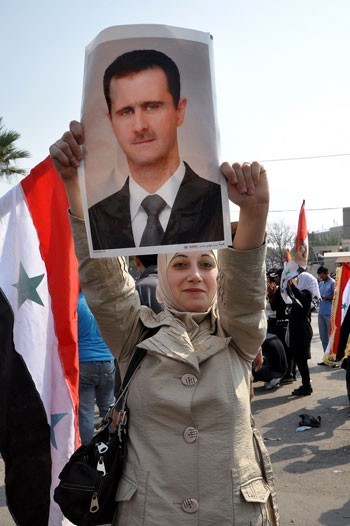 Okur said that the Syrian people wanted to convey a message to the whole world that "Syria is free, democratic and grateful to its leader", adding that "We are here to affirm to the Syrian people that we are one people and brothers to the Syrians."
For his part, Former Lebanese MP Naser Qandil said that Syria's resisting of the conspiracy recalls its rejection of Sykes-Picot Agreement which divided the Arab World into regions and laid the foundation for establishing the Zionist Israeli entity.
In turn, International Relations Professor at Damascus University Bassam Abu Abdullah said that the Syrian people want to develop Syria and they want reforms but according to the Syrian standards.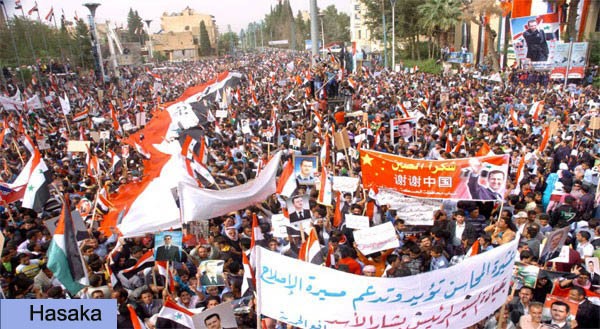 In a statement to SANA, Member of the organizing group Rana Zaytoun said that "the Syrian people and the martyrs' families and children wanted to express gratitude for those who stood by Syria."
Dr. Abdel Salam Rajeh said that the Syrians are united by their love for the homeland and they have got the meaning of dialogue which unifies people, prevents bloodshed and helps realize the aspirations the leadership is working to achieve.
Tens of Thousands of Hasaka People Rally in Support of Reform Program Led by President al-Assad.
In the President Square in Hasaka governorate, 595 kilometers from Damascus, tens of thousands of people rallied in support of the national independent decision, rejecting all forms of foreign interference.
Participants in this national activity swore loyalty to the homeland's dignity, stressing adherence to the reform program led by President al-Assad.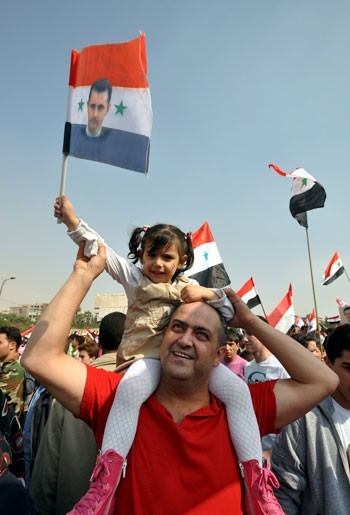 Raising Syrian flags, the participants stressed that Syria will remain steadfast and strong in the face of the conspiracy thanks to the awareness and national unity of its people.
They condemned the calls for killing, terrifying, kidnapping and sabotaging acts, adding that whoever commits such crimes is not a Syrian citizen.