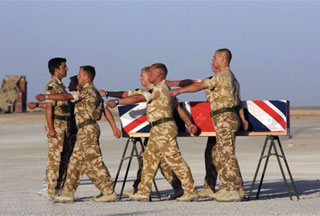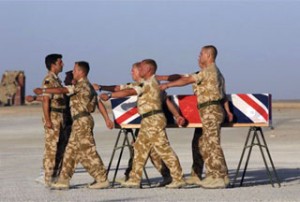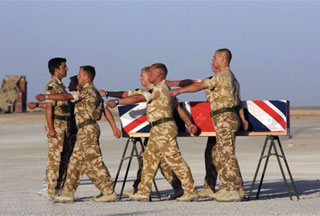 The British Ministry of Defense has announced that two of its soldiers have been killed in separate incidents in the troubled Southern Afghanistan.
According to British officials, the first fatality took place on Wednesday when an airman was killed in an explosion near an air base in north of Kandahar. The second soldier was shot dead when his foot patrol came under fire near Sangin in Helmand early Thursday.
These fatalities, however, are not related to Operation Moshtarak — the offensive launched in the Helmand Province on 13 February 2010.
Since the start of Afghanistan's invasion nine years ago, 266 British soldiers have been killed.
In fact, more soldiers were killed last year than any other year since the US-led occupation of Afghanistan began in October 2001.
But the number of the civilians killed in the war-torn country far surpasses that of the occupation forces in Afghanistan. The occupation of the country was launched, supposedly to wipe out the militancy and bring peace to the population.