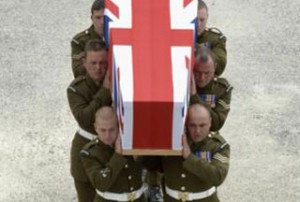 A powerful explosion, triggered by an improvised explosive device, has killed two more British soldiers in the conflict-torn Afghanistan.
The British military said in a statement on Saturday that the soldiers were on foot patrol in Helmand province when the attack took place.
Their deaths brings the number of British soldiers killed in Afghanistan during January to four.
A total of 108 UK service personnel died in the country last year, the bloodiest year for the British military since the beginning of the US-led invasion of 2001.
Much of the southern Afghan provinces of Helmand and Kandahar are gripped by violence and militancy.
However, the violent battles between Taliban militants and the US-led forces have spread to previously peaceful regions.