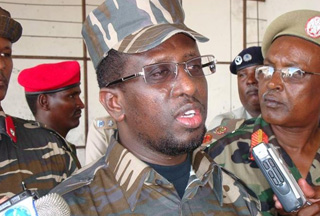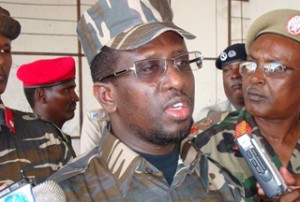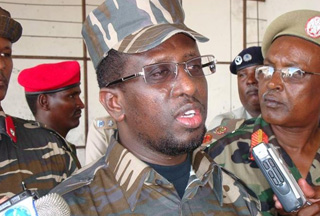 The Somali president is to dismiss two top military commanders who failed to solve their disagreement with him, amid fears that the move would cause more tension.
Somali troops had been deployed to the roads to important government buildings in Mogadishu on Wednesday before the move over concerns about more unrest, the Press TV correspondent reported.
General Abdi Hassan Awale is set to hand over his resignation to Somali President Sheik Sharif Ahmed.
He has noted that chaos will soon return to Mogadishu when the news about his resignation spreads in the capital.
Gen. Yusuf Ahmed Dhumal, Chief of Staff of Somalia's Military, is also set to leave the capital amid fear that he might use military force to confront the government.
Earlier on Tuesday, the Somali president dressed in military fatigue, addressed the government soldiers and encouraging them to defend the sovereignty of the country and restore peace and stability.
The president vowed that he would not take off his military uniform till he restored law and order in the country.