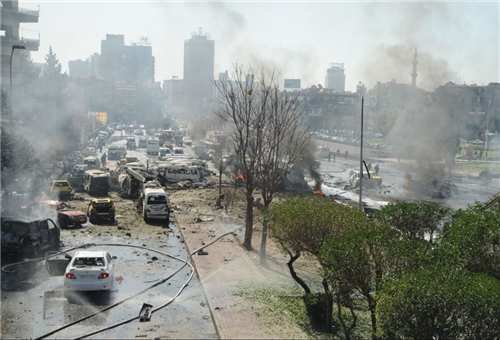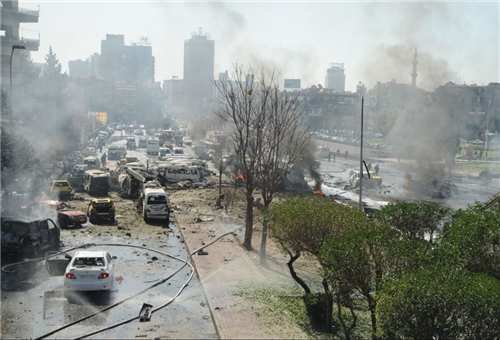 Two citizens were killed in an explosive device blast in al-Salamiyeh area in Hama.
An official source in the province told SANA that the explosive device had been planted by rebels on Tall Durra-al-Ramliyeh road. The source clarified that the Tuesday explosion took place while a motorcycle was passing by, causing the immediate death of a woman and a man.
Two citizens injured by rebels' mortar shell in Damascus
Earlier, two citizens were injured by a mortar shell fired by armed rebels and slammed into a house in Masaken Barzeh neighborhood in Damascus.
The shell fell near Rashad Qseibati Primary School in the neighborhood, injuring two citizens and causing huge damages to the surrounding houses and cars parked in that place, a source in the Police Command said.
Rebels also fired a shell on al-Midan neighborhood in Damascus, hitting a house in the area and causing light injuries to a young girl and material damages.
On a relevant note, a citizen was injured by rebels' gunfire in Harasta area and was rushed to the hospital.
Four citizens injured in mortar shells in Jaramana in Damascus countryside
Four citizens were injured as armed rebels launched mortar shells on Jaramana city in Damascus countryside.
A source at the Police Command said that three mortar shells fell on al-Turba neighborhood in Jaramana city, causing the injury of four citizens and material damage.