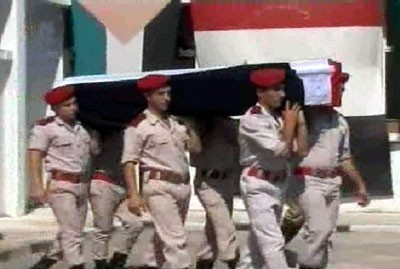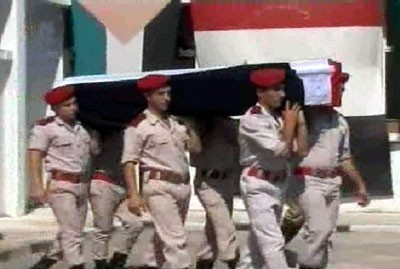 Two martyrs from the army and law-enforcement personnel were escorted to their final resting place in their home cities and towns.
Policeman Hassan Mahmoud Hamdan and conscript Akeel Hussein Nasir were killed at the hands of armed terrorist groups who are clearly financed and supported by the US, Zionist Israel and thei regional allies in Deir Ezzor and Homs Countryside.
Solemn processions were held for the martyrs, as they were covered with the Syrian flag and held up on shoulders while the Military Band played the music of the "Martyr" and "Farewell".