Syria
Two Terrorist Commanders Killed in Clashes with Syrian Soldiers at border with Jordan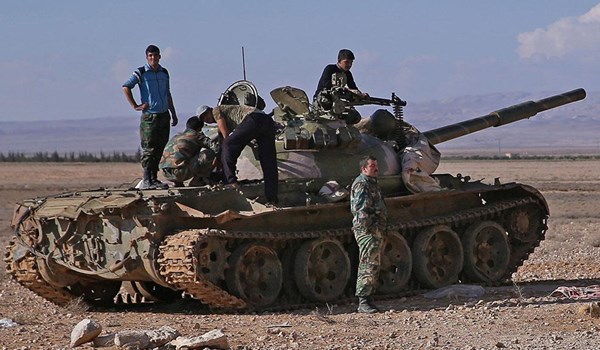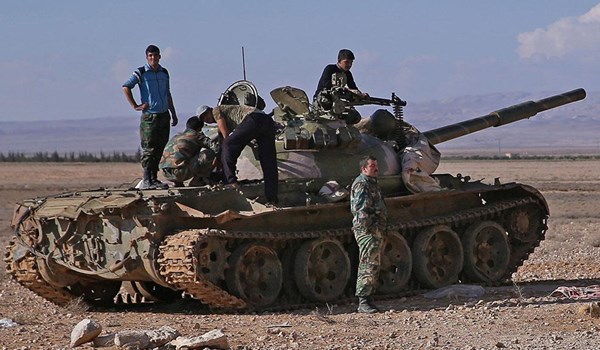 The Syrian Army troops captured five more border-points in Southeastern Damascus on Monday, killing a number of terrorists, including two notorious commanders.
Commander of Jeish Aswad al-Shrqiyeh Abu Hassan and Ayman Zaher al-Bahir, one of the commanders of Jeish Ahrar, along with a number of their fighters were killed in clashes with the army men.
Checkpoints 186, 187, 188, 189 and 190 were liberated by the army in the clashes in the Southeastern territories of Damascus province and at the border with Jordan.
Relevant reports said on Sunday that the army and allied forces in fresh military operations managed to seize full control over several more positions and outposts near the country's border with Jordan.
The army units and allies forces retook control of nine border areas from Point 177 to Point 185 which were regarded as main defense lines of the terrorists in Southern Syria.
This was while the Syrian army troops came in control of Points 173, 174, 175 and 176 around 21 days ago and within the framework of their operations for imposing control over vaster regions at border areas.
The army troops also won control of al-Azan mountains and their surrounding areas measuring 150 square kilometers in the Eastern countryside of Sweida to the East of al-Zalaf dam.
A military news outlet run by the Lebanese Hezbollah resistance movement said on Saturday that the newly-recaptured positions were all situated to the Southeast of the capital Damascus.