Syria
Two towns of Nubbul and al-Zahra, in northern Province of Aleppo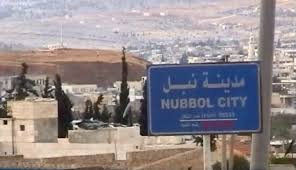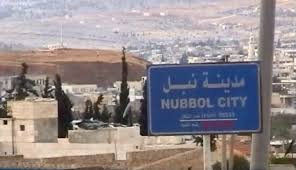 Exclusive footage of besieged towns in Aleppo
Two towns of Nubbul and al-Zahra, in northern Province of Aleppo, are suffering from a strict siege imposed nearly one and a half year ago by Saudi-backed militants.
According to Al-Alam reporter, Osama Kezzu, residents in adjacent Nubbul and al-Zahra are struggling with a sever life condition due to law humanitarian supplies that have been rare for months now since almost nothing is allowed to enter the towns.
People are subjected to daily shelling fired by militants, and there are causalities almost every day, Kezzu said.
The militants don't let fuel into the area and electricity lines are cut off and people have been living without electricity since months ago while water is also out, he added.
Aleppo, due to its closeness to Turkey borders, is one of the main strongholds of Saudi-backed militants.
Syrian army has been trying to enter the area in the past couple of months but gains and losses have been temporary and heavy clashes are going on in different areas around Aleppo.
Saudi-backed groups entered Nubbul and al-Zahra at the beginning of the insurgency in March 2011, but in July 2012 they completely blocked the area letting no food, medicine and supplies to enter. No one could leave the area or enter as well.
In May, a group of a thousand people tried to break the siege, but they were faced with terrorists who attacked the group brutally and killed and arrested many of them.
They beheaded 10 men and hung their heads at the entrance of the area so that no one else would run.
More than 50 thousand people live in these two towns while after the crisis broke out some 15000 people also migrated and set camp in there.
There are daily reports of abduction and killing of citizens in the area by terrorist groups who often film their crimes and post them on the internet.
It is estimated that at least 10 thousand terrorist are currently occupying the towns.