Africa
Two Tunisia soldiers killed in militant attack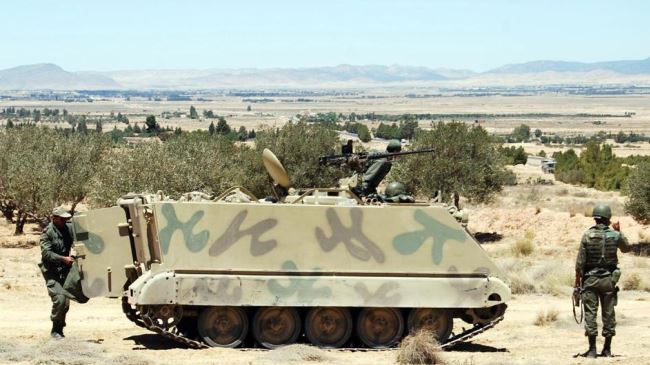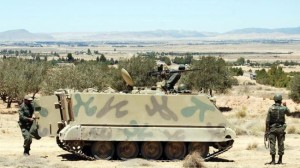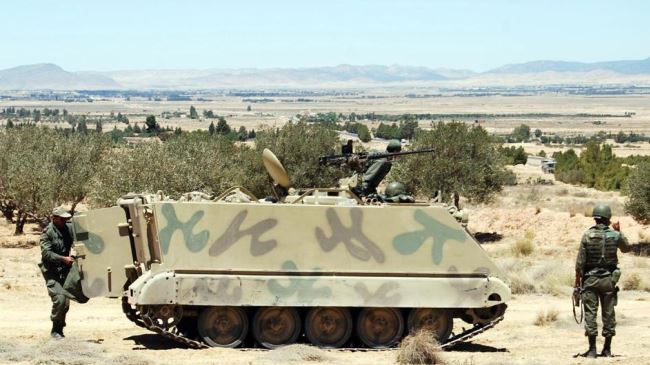 At least two Tunisian soldiers have been killed and six others wounded in a gun battle with Takfiri militants near the country's border with Algeria.
Defense Ministry spokesman, Lamjed Hamami, said on Saturday that a group of 40 militants attacked army soldiers near a military checkpoint at Ghar al-Tine in the Mount Chaambi region. The remote area is considered the main stronghold of Takfiris in the country.
On July 16, militants, armed with rocket-propelled grenades and rifles, carried out a similar attack in the region and killed some 17 soldiers.
Last week, government forces launched a crackdown on the positions of the militants to expel them from their hideout in the Chaambi region near the Algeria border.
On July 19, the office of Prime Minister Mehdi Joma'a said in a statement that the government decided to close all sites used by the militants for their gatherings and also the radio stations, websites or television stations that publish their messages.
The recent attack on military checkpoints came during a period of relative calm in Tunisia after a bloody 2013, with the authorities talking of an improved security situation in recent months while warning that the anti-terror struggle will be a long one.
More than 20 security personnel were reportedly killed in 2013 in what the government described as terrorism-related incidents. Two opposition politicians were also assassinated in 2013 in separate attacks that plunged the country into crisis.